Is Acai Berry and Hoodia Really Good for You???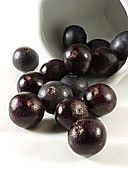 Canada
April 12, 2009 12:00am CST
Named the Acai Berry as the #1 Superfood in the world, but is it?? or is it just another weightloss gimic like hoodia? Acai only grows in the Amazon Rainforest. You can NOT buy Acai as a whole fruit in North America. You can only get it in powder or pulp form. When Acai is picked, it is a delicate fruit that must be processed within 24 hours as it is highly perishable. Hoodia gordonii can be found in the semi-deserts of South Africa . It grows in clumps of green upright stems and is actually a succulent, not a cactus. It takes about 5 years before hoodia's pale purple flowers appear and the cactus can be harvested. Although there are 20 types of hoodia, only the hoodia gordonii variety is believed to contain the natural appetite suppressant. Are these good for you and do the really help with weight and energy?? And what is up with all this weighloss talk???
No responses