Do you spend less for an entertainment budget during this economy recesssion ?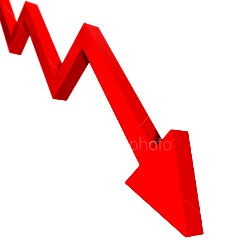 April 14, 2009 2:50pm CST
With the economy recession, we have to be more careful with our financial. Lately we've been cutting down our entertainment budget and decide that this year entertainment budget will be less than last year. We rent movie instead of watching in the theater. We buy sale DVD. My husband stop his online gaming and chose to play off line game. That's some things we do to spend less in our entertainment budget

. Do you also spend less for an entertainment budget this year ?
1 response

• China
14 Apr 09
I am retired, so relying on the pension for my life whether crisis or not, but with the atmosphere around home and abroad, newspapers and TV, I seem to be very much influenced. I am very cautious in spending money, less dining out, less shopping, and of course less entertaining budget. Still I would go to the so called sunny program movies 10:30 a.m. at very cheap price, meant for the elderly. We learn to save, but should not go too far as to omit the minimum entertaining.

•
16 Apr 09
Hi Zhuhuifen, With the economy recession our first priority need to cut off is the entertainment budget. We also did what you do to save money, by doing less dinning out and less shopping. We can switch to a cheaper entertainment option and still feel entertained the same way as if we spend more money for an expensive one. For example : going to outbound recreation will be cheaper than going to an amusement park and yet we enjoy the activity