Is computers affecting our lives...???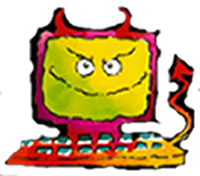 India
April 15, 2009 6:08am CST
Hi!! Is this Computer Technology affecting our Lives....???

Computer technology,specially internet, has brought about a dramatic change to our daily life. How has it affected our lives? Be free to share your opinion. HAppy Mylotting!!

2 responses


• India
15 Apr 09
Yes It has definitely changed out lives. It has many advantages and dis-advantages. We just have to concentrate on the good point and forget about the bad things. It is the most revolutionary invention of all times. So we have to use it only for our well being with hurting anyone else.