Its Summer again!! Ice cremes?????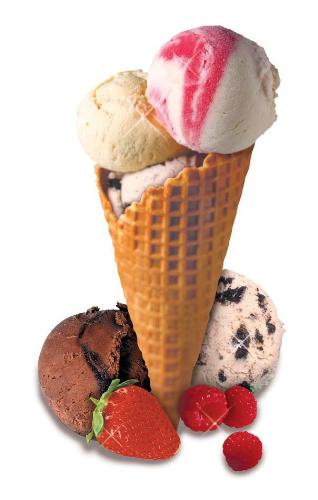 India
3 responses

• Indonesia
23 Jul 11
If the flavor of ice cream = personality then what sense is in accordance with the character you are: 1. Vanilla flavor, usually like to think this is like the color of life and challenges. Unfortunately, less able to control yourself and always follow your heart. Have high strength and hope to realize every dream. 2. Chocolate, enthusiasts include people who think this is creative, loves life, interesting, and full of enthusiasm. Likes to be center of attention and hates the monotonous routine. 3. Banana split, always think positive to every person, easy going, honest, sympathetic, and very concerned with the environment. 4. Strawberries, relatively shy, introverted, did not have strong emotions, but meticulous in every action. 5. Ice cream with a sprinkling of chocolate chips, including the ambitious, like the competition, attract, and have a good social life. 6. Ice cream with a sprinkling of peanuts, ice cream enthusiasts of this type is a perfectionist, always be cautious in action, is very concerned on the details, and full of ethics. Liking positive competition and loved to exercise. Well, where do you prefer?

• Philippines
19 Apr 09
Hello tuyakiki, Yes, I do love ice creams most especially hot days like summer. Its nice to cool down eating ice cream. My favorite flavor is strawberry.

• India
16 Apr 09
I also like ice creams. My favourite flavours are chocolate, butterscotch, tuttifruity, pista. I also like to try new flavours. The only problem is sometimes its not good to eat cold food items if your body is too hot. If you are outside for hours on a hot day and if you eat something cold immediatley, then your body might not deal with it properly.

This happened to me a couple of weeks ago.