a photo of my dream and favorite dogs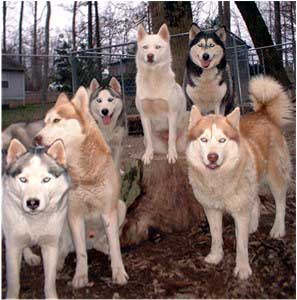 Philippines
1 response

• United States
18 Apr 09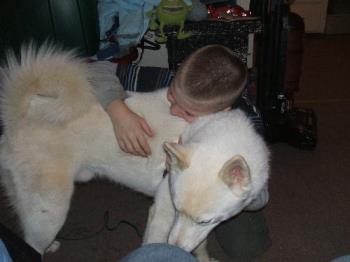 Is there a reason why you haven't gotten a husky yet.. Is it the price.. Because breeders will retire their dogs free to good home. I have a siberian husky and tomorrow I'll be getting another husky from my breeder because she is retiring her one female this year and she is adorable I can't wait to get her.

• Philippines
19 Apr 09
so envious., anyways its not just the money matter my friend also the climate here... i guess huskies dont like tropical places??? i really still dont know... but i wish i get one... thanks

• United States
19 Apr 09
When you live in a warmer climate you have to make sure to have airconditioning for the husky and not to over work it in the summer. I know that I have an airconditioner and my husky lays right under it when he comes in when it's hot out. plus you always want to have water for them .. I get a big plastic baby pool and fill it up with water so that he can roll around in the water and cool off. It's just a matter of knowing how to compete with the heat. Does it ever get cold there?

• Philippines
20 Apr 09
well one in a while if its rainy seaon and if many typhoons are on their way. thats the time that it could be totally cold in our place. but most of the time. its hot or humid.