If a guy is 27 and never had a gf...

Hong Kong
April 17, 2009 11:34am CST
what image comes to your mind when a guy says this?
4 responses

• Hong Kong
17 Apr 09
I think he 's in denial because he's gay,u with me?


• India
17 Apr 09
there is nothing wrong if he is 27 and is still without girlfriend it shows that he is very carrier minded trying to settle his life first or waiting for the right time or gal...

• Canada
17 Apr 09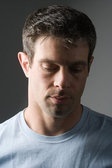 Maybe he is a late bloomer? Sometimes guys are so busy with them selves doing sports or working that they just don't have the time to bother looking for a girlfriend. I don't think it's a bad thing.