This is exactly why I stopped Mylotting - A thank you note to all...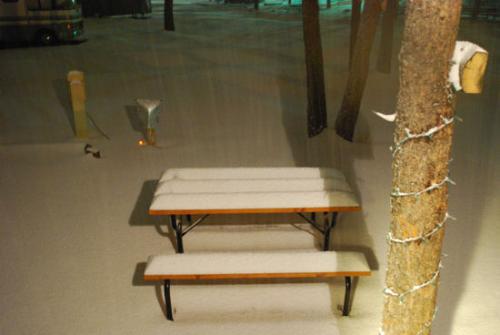 United States
April 17, 2009 1:17pm CST
This is an "attachment" for a lack of better words, to the post I started two days ago. I cannot begin to tell everyone how overwhelmed I am by the response to that post, and how grateful I am to all of you who reponded positively to it, and made me feel sooooo much better about everything here on Mylot, except that stupid 500 post rule, that is just a really stupid rule no matter how you look at it, but that is beside the point. I just wanted to let everyone know how much their words helped me, and that I am going to really start posting now!

I also will answer all the post from the original post as soon as I can. I have page one done, and getting started on page two now! I will get a best response chosen right away though, as I already know who gets it, just have to find their post since I was reading all of them in my e-mail. In the meantime, here's a photo of the start of our snow storm that started last night, is still going strong today, and expected to last well into tomorrow night! We are expected FEET!!! I'M LOVING THIS!!!

1 response

•
17 Apr 09
I don't think that we ran across each other last time you were here Carmella. But I'm always pleased to see folk come back. The 500 rule is a pain; it would be much better if at every 500 we got a new "deal", but there we are. Anyway, here in the UK it is spring like. No more snow expected this year. However, as you like the stuff I hope that you get lots! Take care.

• United States
17 Apr 09
It has been spring like here in the Colorado rockies all winter, now that it is spring, we are getting our winter snow, LOL I am loving though, and we really need the precip, other wise we are at very high risk for forest fires when summer comes, and all the tourist start camping, and the lightning storms start up. I still can't believe we had lightning and thunder all night with snow, LOL