What is your best attraction in Las Vegas,U.S.?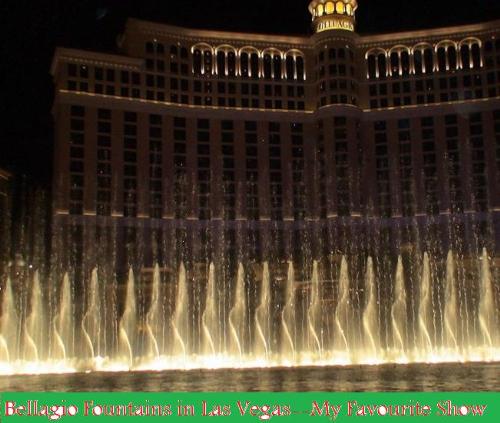 India
April 18, 2009 3:30am CST
People go to Las Vegas to see the heaven,on earth.The so called SIN CITY,has got all type of entertainments.I liked so many things there but the most I enjoyed was the Fountains of Bellagio. This show of water, music and light thoughtfully interwoven to mesmerize anyone.The photo taken by me is attached. Have you been to Las Vegas?What is best attraction there?
1 response

• United States
18 Apr 09
the cirque du soleil show's ,havent had the nerve to ride the coaster on top of the hotel yet , maybe the 1 on top of n.y. n.y.. oh the ceiling in the bellagio, all that cut glass and that little courtyard in the belligio with the characters made of flowers, very cool. well you know every where you turn there's something to see, she gambles i go to the shows and see all the sights, and where else can you get a half pint of water for 7.00 dollars unless your sitting in front of a slot machine of table.