summer looks., whats best to wear???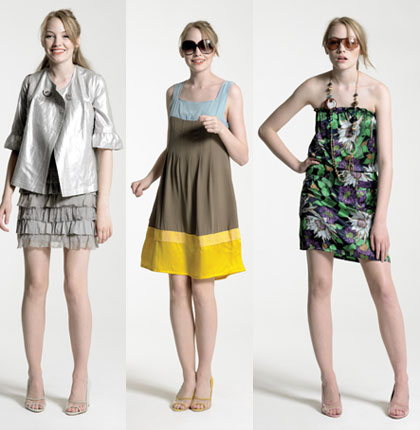 Philippines
April 19, 2009 7:42am CST
living in a tropical place., so full of beaches and wonderful sights... what do you think is appropriate for us to wear?? during island hoping??? at the beach??? or just goin to a mall??? how about night life??? what the best summer looks for those places??? thanks
4 responses

• Philippines
19 Apr 09
im comfortable wearing shorts and just a plain dark colored sandos, actually i dont feel like wearing two piece swim suit, what would i look like? i will look like a chorizo.

• Philippines
11 Aug 10

wells ame here my friend... i wont be caught dressing in such. it would end up looking like a chorizo as well... tnx friend.


• India
11 Aug 10
hello i am from india, beach is far away, my place is hot, now it is rainy season but still the weather is gloomy, when i am out from home i wear Tee shirt and full pant, but at home i wear a sandow and a lungi.. Thanks for sharing. Welcome always.

Cheers.

Professor

• Philippines
11 Aug 10
For the summer it would be good to wear clothes that are light in fabric especially clothers that are made of cotton because it keeps you from retaining heat and makes air pass through. And thats why light colors are prefered in the summer as well because the light color doesnt retain as much heat as the colors we use on a usual day like for the office which are basically grays browns and blacks

• United States
19 Apr 09
I live in Florida and it's beaches all around and the water just right down the street from me. I wear a lot of skirts and summer dresses because they are light and not having much on the body is always good because no matter what your doing you will see sweat. The skirts that look like bathing suit cover-ups are a must to have and to even just wear them to the grocery store is normal here and you also see people in bathing suits with cover-ups over them in the grocery stores because they know as soon as they hit the concrete walking back to the car they are going to be hot. I like the summer dresses, shorts, skirts, capris. I wear dresses when just going to the mall or out to eat and then of course the other items when around the house or running into the store to pick up some quick items. Capris of course you can dress those up and look cute when going to the mall or to dinner at night. Making yourself look cute in South Florida is a must so you don't have people looking at you with weird faces.