if you hated some of the veges, heres a simple way how...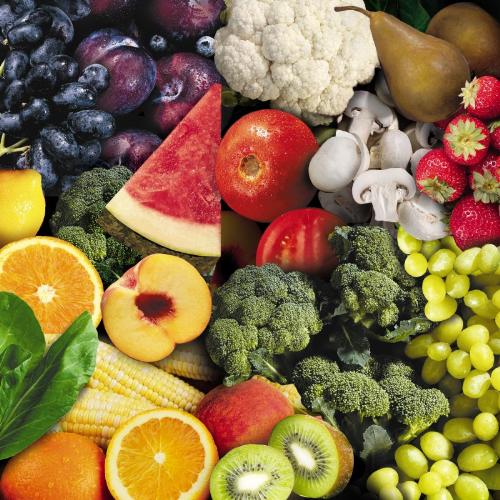 Philippines
April 20, 2009 6:08am CST
i really am not into eating vegetables. because they loosen my appetite because of how they smell and taste. but my mom make a way for us to eat the veges she bought from the market. for us to eat the vegetables, she also buys some fruits and add them all up to make a fruity-veges shake... and wow!!! that so great for us, because its smells nice and heavenly and i love it so much! i could drink 3-4 cups daily. and with all the nutrients i can get from it! wow! sush joyous fun indeed. how about you??? are you into vegetables???
4 responses

• United States
20 Apr 09
I love vegetables. My father was a farmer and we had to love vegetables because they were free. My mother used a trick to get us to like vegetables when we were small. She would feed us our vegetables before we ate the rest of our meal when we were babies. We became used to the vegetable taste. She was very careful not to make bad faces or say something negative when feeding us. I also used this with my day care kids and my own children. It works every time. I love juiced vegetables and fruit also. You are getting live enzymes that help your digestion and make you healthy. Isn't it nice that it tastes so good too!

• Philippines
29 Jun 09
that is so nice my friend. my mom used to trick us too because we realy dont like eating veges when we are still young. yes enzymes are very good to our health and digestion. thanks friend jhelai


• Philippines
27 Jul 09
this is a very nice one and so very very helpful my friend. i love this vitamix. a very great way to have veggies all the time. thansk friend for sharing this wondeful site. jhelai


• United States
27 Jul 09
Your question prompted me to write some articles about how to save money at the grocery store. I have observed that the people with the lowest grocery bills as they come through the check-out lane in the grocery store are those with their baskets filled with fresh fruits, vegetables, grains, and maybe some meat. They also seem to be the healthiest. In the US many of our prepackaged foods are much more expensive and then there have been many ingredients allowed in our food chain since 1994 that many countries do not allow. It seems from many standpoints that eating fruits and vegetables are very good for us. It is important to buy things that are in season (ripe at that particular time in local fields and farms) in order to get the best price also. I did a little research and found that I could put any fruit or vegetable name into wikipedia and get much information about that particular food including how to use it and the nutritional value. Then I found some good sites for recipes that are rated by readers and cooks and found that I could venture into new ideas for the use of a fruit or vegetable. There are so many possibilities when we open our minds to new/old ideas. Oh, and don't forget to make your own personal recipe book so that you don't lose those good recipes.


• Philippines
30 Jul 09
but cucumbers are nice and yummy too. but i hope you like other veggies, i presumed. thanks for responding. jhelai


• Guangzhou, China
29 Jul 09
You have a nice mom and she knows how to let her children have a healthy diet:) I like eating vegetables. In fact vegetables are very important in our meals. We must have it everyday. Here there are a few of vegetables that taste bad but they are healthy food. I don't eat them anyway no matter how cook them:) I love China




• Philippines
29 Jul 09
its so important for us to atleast eat veggies everyday. that's why my mom always finds ways, even if we are not that good at eating them, but she did find ways for us to love those veggies. thanks for responding my friend. jhelai


• Oman
20 Apr 09
so she makes shake for you?wow, nice idea. could you tell us which vegatable and fruit she mix that is nice....it might not be good if i just mix it as i want.thanks.

• Philippines
29 Jun 09
you can mix anything you wanted my friend. as long as it suits your taste and style. jhelai