how often do you use your cellphones for calling???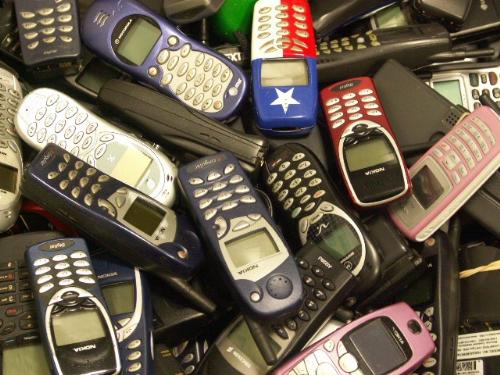 Philippines
April 21, 2009 5:35am CST
i love my cellphone but i dont do much calling from it. because im kindah afraid of the radiation it may give me. but also its expensive and you could only use only a small amount of time calling from it. expect if its a promo or owned by some other network who have flatrates for calling. but i rather text than call. but if its really important, its better to call than to text the person. how about you? what do you prefer?
5 responses

• Australia
16 Sep 09
Hey, I don't really call people on my mobile phone, I mainly text people. Yea as you said above, talking too much might actually give you brain tumors or some sort of disease that might actually be able to kill you. Make sure you have a good day, Happy Lotting!!

• Philippines
16 Sep 09
hello there EliteUser... i am not into calling as well.. i rather text my friends because it is much more cheaper to have it that way. and its also an easy way as it is. but now because we are also having some unlimited calls. many of the subscribers are into it. which then means its hard to attempt to register in it. hope they could work things out. jhelai



• Philippines
30 Apr 09
i just often use my cellphones for calling, i just use to call on importand and urgent message to a person you are calling to. i just use my cellphones by texting only. it's a waste of money if you will be using it for calling. cellphone card are expensive.

• Malaysia
24 Apr 09
Hi jhe, my cell phone is the essential device to keep my loved ones and my good friends as well to always keep close contact with me. It's always by my side no matter wherever I am. Most of the time my husband as well as my son, like to call me and talk with me on the phone. Sometimes we spend more than half an hour using the phone. I prefer to do texting more than chatting on the device. Firstly texting is cheaper

. Secondly it is believed that talking too often on the phone is not good to our health. Happy posting


• Philippines
27 Apr 09
you are so right my friend... by using our cellphones, we are always connected tothose whom we love dearly... thanks for the post!

• Philippines
21 Apr 09
I use it once in a while.. i have got a phone that has a PLDT sim on it.. i just reload 300 every month to make phone calls and send text messages.. Regular text rate applies.. If I don't have load on my sun sim, i use my PLDT landline sim to send text messages to family and friends..

• Philippines
23 Apr 09
thats good you know... but its just now that we have pldt!!! thanks!!!


• Philippines
23 Apr 09
thanks friend... yes lesser credit would be nicer