Ciao Payments Finally Arrives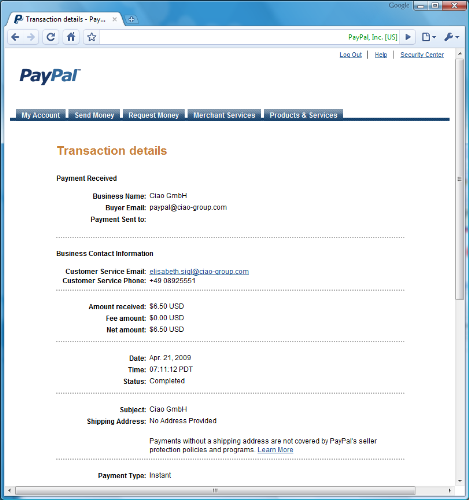 Japan
9 responses

• Philippines
22 Apr 09
I am also very happy to have received the payment i requested last month... i thought ciao will never pay anymore... but good thing they were true to their word... well even if we can no longer access the site... it was a good run for me... i was able to earn for my hard work there... i just hope they will come up with a system that will ban all cheaters... so that honest ones can still participate in writing and rating reviews...

• India
22 Apr 09
I am very happy to receive payment from ciao today.Ciao once again proved that it is a genuine paying site.


• Philippines
21 Apr 09
haha, finally... as for me....none! huhu.. I hope I get it by next month. As far as I can recall, I requested it early this April so I should expect it on May.. aw.. long wait. I hope I won't get banned again... what am i saying? We're already banned. lol

• China
21 Apr 09
congrates to you,i also the one who have been paid,ciao is a good site,but ciao also can not promise the spam rise in his site.maybe it is to many member in asian scam to ciao,so ciao maybe will not promise any asian member to login in the site again,it is very sad to me,i can get nearly 50$ per month from ciao.com.i hope i can find out a site like ciao again.

• India
21 Apr 09
It is really great that you have received your payment from Ciao. I am yet to receive the payment for the same. I am crossing my fingers for the same. Hope I receive the same soon!!!


• India
21 Apr 09
Hey friend, don't worry, they have started paying the March payouts, and am sure that they'll pay you your march payout soon. As I received my payment for my March earning from Ciao few minutes back in my PayPal account. By the way, how much did you earn their dear friend for March? I earned 23.6, and they paid me in full. Hope they'll pay you your full amount too.

•
21 Apr 09
Ciao is stopping a lot of Asia countries using it site and paying them up to date I hope that isnt why you have been paid.