drinking partner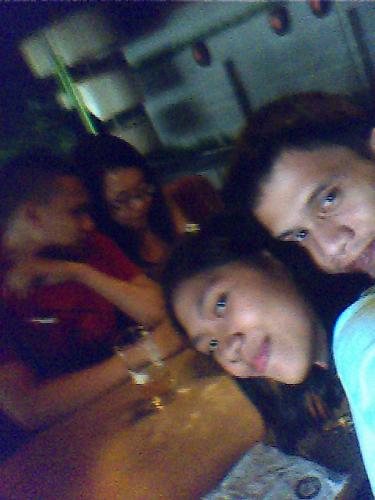 Philippines
April 22, 2009 4:25pm CST
have you ever experienced drinking with your spouse/boyfriend? when was it? what happened after that? who got drunk first? my boyfriend and i first drinking moment is when our company treat us (new hires) a welcome celebration. he got drunk first or hes just playing it.. he even stole kiss from me.. after then we get more close at the office..

everytime, specially on weekends we have a drink our collueges, he always got drunk first for the reasons that 1. dont drink too much, 2. i finish my drink slowly as possible(hehehe) 3. i know that he will get drunk soon so i have to be the one to accompany him. hehehe hope to hear your experiences soon!! happy mylotting and CHEEERS!!
2 responses


• Philippines
23 Apr 09

! its that what i get for completing 500 response?! hehehe thanks!! good luck in your stealing kiss in the future!! hehehe thanks for the response!!


• Philippines
25 Apr 09
hehehe.. not 70, may 68 yrs from now!! joke!! it will be sooner than you think..



• Philippines
22 Apr 09

where was i? hehehe!! is that for real? you swam in atlantic ocean?