Which fruit is your favourite?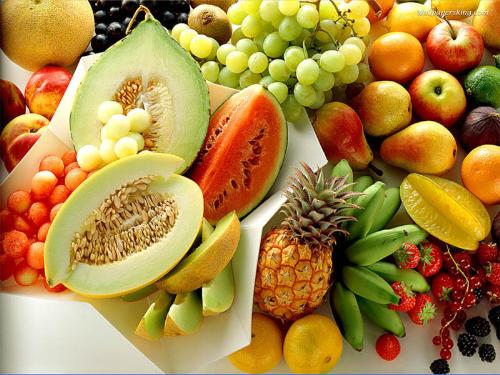 China
5 responses

• Philippines
12 Nov 11
Grapes is also one of my favorites. BUt my number 1 is pineapple for it is cheaper compared to grapes hehehe. I love mango and apple too. I wann make a fruit shake after this comment. :-)


• Malaysia
29 Apr 09
My favorite is mango, especially the sweet ones. And I like it not only as fruit, but also as puddings and juice!

• Philippines
29 Apr 09
i am a fruit addict, i do this myself for i am not into vegies and fish..so to keep myself functioning well, i'll be eating a lot of fruits. My favorites are, uhmm.. i love grapes too, i am more to pineapple. Before i love apple more than anything but i think i got over it and i favored pineapple now. Atleast still got an apple on its name. haha:)

• India
29 Apr 09
Well it is summer time and summer is the time when the tastiest of fruits come in market. I like to eat many fruits like grapes, papaya, melon, water melon, cheeku ( sorry i dont know its English), oranges but my most favourite one is Mango. We call it the king of all fruits and it comes in over 4000 varities but Alphanso and dussheri are the best.