Are you going to be killed? How much is your life worth?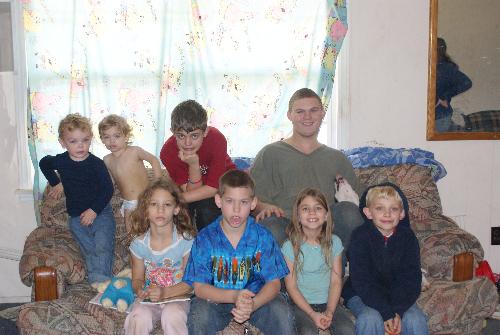 United States
May 1, 2009 4:22pm CST
This is a serious question I know. But have you ever really thought about it? This question is brought up because of the many people that are killed by the ones they love... husband, mother, father, children, lover, or other family member. This is because they want the money from the life insurance! They want the money! So I put this question to you, How Much Is Your Life/Death Worth? I myself have a few life insurances worth around $350,000. This is for my husband, mother, children, and grandchildren. My husband will pay off all bills and have some money for himself so he won't have to work so hard. My mother will not have to worry so much and will be able to have what she needs. The children will have at least $10,000 each and the grandchildren will have around $5,000. each to use toward college or if need a car or down payment on a house. I know my family would rather have me around than to do away with me for the money. Do you know the same? Many couples or families have killed their loved one for the money. Maybe one wants a divorce and the other one would rather kill them and keep everything and get the insurance. Please I urge you if you are wanting to get a divorce the first thing you need to do is to change your will if you have one and change the name of the beneficiary on your insurance policies. Then apply for the divorce and make sure that the other person knows they are no longer the beneficiary, this way they are more apt to not kill you since they won't get anything. The worst thing they may do is try to get you to change your mind about leaving and then getting you to change things back to the way they were. Do not do this!Only you are the one that would know what you need to do. But just remember that most of the people that found out that someone they loved planned to kill them for their money were so surprised and never knew their loved one could or would do anything like this. Share with us if you will or can as many of us do have family that comes into mylot and may not be able to say what they think. I do urge you to write a couple of letters if you have any thoughts that your life may be in danger and give them to a couple of people that you totally trust. The reason I say a few people is one of them may die before you or something else they might forget they have your letter. Tell them it's to be opened upon your death not until then or whatever your wishes are. Some people are slowly poisoned with arsenic and other things. You just may not know. So tell us what are you thoughts on this? Thank you so much for your response.
1 response

• India
12 May 09
Hi moon dancer, Hmm i dont know if anyone would want to kill me for money, may be they would kill me for lack of it. Seriously speaking though i am still a student and only my parents are beneficiaries of my policies and it depends upon how i am killed so lets say if i die in plane accident then they would get about 40,000 dollars , so thats out not blowing up plane for that. If i die in road side accident then they get 20,000, cost of cars is nearly this much .. but yes you are right and there have been lots and lots of cases where spouce has killed husband/wife for the sake of money so what i would do when i start earning i would make different people beneficiaries of my policies so no one has enough to kill me.

• United States
12 May 09
lol. you are so sweet and I love the way you think. I know you will be so glad when you do get to where you want to be in your life. Many blessings to you and your parents.