Samsung Verizon Beyond?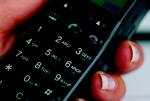 United States
May 6, 2009 2:13pm CST
I am trying to find out what specifically is the best reason to get the Samsung Beyond phone? My friend is trying to get one that is unlocked and it seems ebay is only selling 1 cell phone like this. I am relatively surprised. Is there a special international feature calling plan on this phone or something?
No responses