Download! download!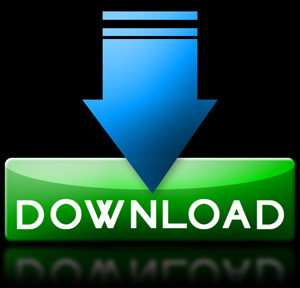 May 7, 2009 5:19pm CST
I love to download files from the net, most of it are mp3, images, movies and games. I download them for free and I do scan the files before open them. My favorite torrent client is µTorrent, it's tiny but convenience to use. And I love to download torrent files from mininova, they have many good file collection. Do you often download files from the net? Do you scan it before you open it? What's your favorite files to download? What's your favorite torrent client? Share your download experience here Folks

10 responses

• Philippines
8 May 09
I love downloading stuffs in the internet too and I use bittorrent to download from the net. I try to download the virus free ones, and try to scan it with an anti virus because we definitely don't want a virus in our computer do we? hehehehe. Anyways happy downloading! Good day!

•
7 May 09
I use utorrent aswell such an easy client to use, just make sure in preferencesbandwhich you have global max connections set to 99999 and max connected peers at 9999 and uploads to 800, this ensures you get the most speed possible! I use www.torrentz.com as my main source as it searched piratebay, mininova and other popular torrent sites so check that out too! I always scan the files and read the comments before downloading. I download alot of programs mainly but also some films and games. Overall i enjoy torrents and once utorrent is set up its amazingly fast, i get arround 4mb/s

• Malaysia
11 May 09
i'm using utorrent too! i usually download songs, movies and tv series


• United States
11 May 09
Yes, I download a lot. I like to try programs out and I work on computers for a living, so I have to download tools to fix them a lot (antivirus programs and the like). And µTorrent is my favorite client for torrents (but you can also use Opera, but I don't recommend it, because you have to leave the browser running all the time, not that it's a bad thing). I didn't see anyone mention Peer Guardian, it'll help protect you from "bad things" while using bittorrent (µTorrent). I don't bother scanning for virii unless it looks suspicious to me. My antivirus runs in the background and catches anything I try to open that is a virus (and some things it thinks are, but are harmless).

• Mauritius
8 May 09
Ohh, download is my favourite hobby. Me i download mainly from rapidshare, many files such as games and softwares. Its a pleasure to download something and then using it. Pesonally, i don't scan files i have downloaded because my antivirus is already programmed to detect virus if it has downloaded a virus.I rarely use torrents as i find that torrents limit download speed.I can say everyday i download a file or a movie to see.

• India
8 May 09
Ya I do. I use bittorrent to download all sorts of files includeing software and movies mostly and tv series as well. My favorite client is of course Bittorrent. No, I don't explicitly scan them. My A/v has real time file protection os it automatically scans anything I open.

•
8 May 09
i download movies, music, programmes, games i use a programme called ABC. the best website i find everything i need on is www.isohunt.com i mean you can find everything there. I have never got a virus from that site and downloads from it.

• India
8 May 09
hiii dear friend.nice to meet you here..I also had the habit of downloading files from the internet..Once i had downloaded 60gb in just one month..I usually download all the files and movies through Rapidshare..Why i use only rapidshare for downloading because..we can download anything with high downloade speed from rapidshare..I too download some times through torrent..I use www.demonoid.com site for the download of torrent files..And the download manager i used to download for rapidshare files is Internet Download Manager..And for download of torrent files i use Bitcomet...happy mylotting my dear friend..have a nice day..keep smiling..





• Philippines
11 May 09
i love downloads hehe, i use mininova / piratebay/torrents/torrentportal and so many others.. and yeah i use utorrent as well. but i don't scan the files i download hehe, it's better to read the comments first!! and learn from the others lol. check the seeders and leechers. then check the number of downloads. hehe, in that way you will have an idea if its safe or not