Mylot has people from almost every part of the globe....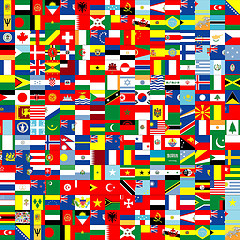 India
May 8, 2009 10:01am CST
Well I was just checking out the features on mylot and I came across this link......and it amazed me as I saw that this page had people who had signed up from various part of the world.......they had given countries along with their flag and also how many people are there from that particular country.......it was very interesting to see that.......well enough of talking......here is the link...... http://www.mylot.com/w/usersbylocation/1.aspx

1 response

• United States
8 May 09
Hi John4Christ, Thank you so much for sharing this. There is some really good information here and it is certainly amazig how many countries are actually represented here at MyLot. I would like to reach a goal of getting a friend from each culture represented here. Think that is possible? flutterby

• India
9 May 09
Thank you so much for responding......flutterbykisses........i am glad atleast someone is interested to do this......and i hope you will reach your target soon......... Have fun !!!!!