Last.fm is not free anymore for all users is this a fair policy?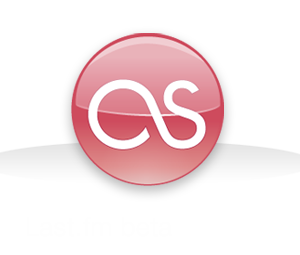 Italy
May 9, 2009 5:11am CST
I was a satisfied user of Last.fm and I thought that it was a site that made a difference on the web, because it was really great. Since 22nd april Last.fm lost me as an excited and regular user. Since that day infact, without any previous warning Last.fm is not free anymore for users outside US, UK and Germany. That is because they say that apart from these countries they can't live on the ads revenue. Now the fee is 3 euros per month to keep on using the Radio scrobble, and i'm not paying it since they were pretty unfair to us. I may understand that the website is undergoing a crisis, but does it allow to desrespect users? I'm referring to the fact that there was no previous notice about the coming new policy. Moreover, checking the last.fm blog posts move from a: we will find some solution to solve the crisis and keep it on for everyone, to: maybe you will have to pay a small fee, but we will keep updated about it, and finally to: if you are not in US, UK, Germany you pay and that's it. Non a decent answer or further explanation has been provided to the requests (even on payment methods) from the users. Question is: does living outside US, UK and Germany make me a B class user, no even worth a short notice before you make such a great change to the site? Is this a fair policy?And moreover: is this new policy making any good to last.fm? Is it solving the crisis or was it just a terrible loss of trust and support from a huge lot of users worldwide? I'm eager to know this...
1 response

• United States
24 May 09
I live in the US and I've been a paid subscriber for two years and I totally think it's worth 3USD a month to have unlimited access to the whole site. Honestly, when I signed up on the site I was surprised that it was free at all. I fully expected to have to pay something.

• Italy
24 May 09
Thanks for sharing! It's good for you that you are a satisfied client of Last.fm. As far as I'm concerned. I could have considered to pay the monthly fee if I didn't feel so underrated as a client. Don't get me wrong, but it is the way they decided to deal with the situation that pissed me off. If you are doing such a big change in the policy of the site, I expect a top customer service to answer all my questions. That didn't happened and I flagged it as an irrespective and irresponsible behaviour. I hope customer service is better for the one who pays, but I was too disappointed to join them.