Are you a NATURE lover?

Philippines
May 12, 2009 5:15am CST
The mother Earth is in danger now because of Global Warming. We seldom see trees in our surroundings because of industrial development. More subdivisions and housing projects build due to high demands. How can we save our NATURE in a little way? Start planting trees in your backyard now. Teach young generations to take good care of our nature. Be a NATURE lover!
2 responses

• India
12 May 09
Definitely. I believe that everyone should contribute towards making nature abundant once again. Most places look like deserts of concrete, I don't feel like I'm living on earth anymore but on one of those alien planets where no plant life exists. If you've seen the movie "Wall-E", I guess that's what might actually become of earth in many years to come, just becoming a wasteland. We must definitely put in our best not only to plant but to save the already existing nature. People come up with excuses saying for every tree they cut, they plant 10 in its place, but I wonder if they have ever thought about how long it actually takes for those seedlings to grow into full-fledged trees like the one they just cut, more than 10 years? What are we going to do in those years? I'm not sure whether they give it so much thought or not and that does irk my nerves. Ah well, the least we can do is try our best!

• Philippines
13 May 09
I actually teach my nephews and nieces to appreciate the beauty of our nature so I do the gardening with them. I let them plant vegetable and fruit seeds. Thanks for your response. Have a nice day!

• Philippines
12 May 09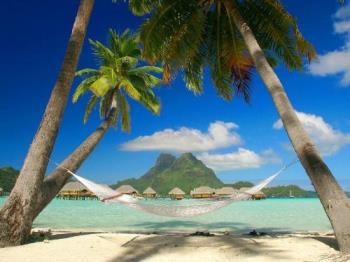 Yes,

I do in fact Global Warming Changes a in the temperature and season in a country.we have a house but with no plants, one time it was summer last year and no plants at all,

we had to use 6 fans a day because of the hot temp. it was like being in a house with no windows, just walls. so, i decided to go into gardening and now it's summer again, it wasn't that hot anymore.


• Philippines
12 May 09
Thanks for responding this discussion. I and my family started planting trees in our backyard last year and these helps a lot to minimize the hot temperature. Have a nice day!