Which old movies would you like to see remade?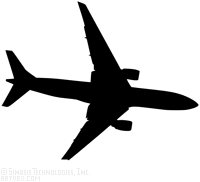 Australia
May 15, 2009 1:07am CST
I was reading about Peter Jackson's remake the 1954 movie Dambusters and I started to recollect old movies that have been remade such as 'Dial M for murder' '101 Dalmatians' and 'Friday the 13th' just to name a few. There are many remakes out there; some are great and some do not compare to the original. Are there any movies you would like to see re-made? I wouldn't mind 'Airport 09', how about you?
5 responses

•
15 May 09
For me I would love to see a remake of the Towering Inferno as it is such a classic disaster movie and with the current ability with vfx I reckon it could be quite a spectacular. Plus with so many major characters it would surely feature quite a few stars as well. As for a remake of Dial M for Murder, I believe back in 1998 they did do a remake starring Michael Douglas and Gwyneth Paltrow, I believe it was called "A Perfect Murder". I can't honestly remember too much about it as only saw it once just after its release.

• Australia
16 May 09
You are quite right about 'Dial M For Murder', I've seen the remake, not bad. I think that any old movie requiring special effects would be fantastic remade nowadays with current technology. Thanks for the response thedailyclik!



• Australia
2 Oct 11
I love the scary ones! I get terrified but I love them and I believe that if I watched them over and over again I would still feel scared! I enjoy reading scary books too! Thanks for responding prokat!


• Philippines
2 Oct 11
If given the chance to see a remake of a movie, I would rather choose the movie entitled "Magic Temple". Its a movie here in the Philippines. Actually it was one of my favorite movies during my childhood days. I just missed it. Hopefully star cinema could do the remake of it.

• Australia
2 Oct 11
I don't know that movie, I wonder if I could find it somewhere....Some films have special meanings and memories especially from our younger days. I have many in my mind that remind of the old days that I would love to see again...Thanks for the response karstine29!

• United States
24 Aug 11
Well, there are quite a few now that are continuing to be remade from the older movies, and like you said some are better, or just as good, and some of them make you wish they could have left them alone. There are also some of them that are way over done as well. Personally how about any of the Airplane movies. But then there are many Classics such as Gone With The Wind, The Wizard of Oz, Sound of Music, etc. that are best being left as is for sure.

• Australia
25 Aug 11
I would like to see the true classics left as they are too. The Airplane movies would be fun to see remade. A really good movie should not need to be remade in my opinion...Thanks so much for responding, I appreciate it.


• Philippines
15 May 09
Casablanca. i think it would be nice.

• Australia
15 May 09
Yes, that would be a good one, a fantastic classic. I have to give some thought as to who could star in it. Thanks kukaisiton!