I AM SAM - Best movie soundtrack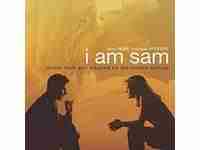 Philippines
May 16, 2009 1:27am CST
I believe that this movie 'I AM SAM' was the best movie that Sean Penn had ever portrayed. Actually this is my favorite drama movie of all time. Plus the fact that the characters on this movie are based on the songs of my favorite band 'The Beatles'. It had great tracks from different artists and different genre with of course songs written by The Beatles being covered by those artists. The tracks are as follows:1.: Two Of Us - Aimee Mann/Michael Penn 2.: Blackbird - Sarah McLachlan 3.: Across The Universe - Rufus Wainwright 4.: I'm Looking Through You - The Wallflowers 5.: You've Got To Hide Your Love Away - Eddie Vedder 6.: Strawberry Fields - Ben Harper 7.: Mother Nature's Son - Sheryl Crow 8.: Golden Slumbers - Ben Folds 9.: I'm Only Sleeping - The Vines 10.: Don't Let Me Down - Stereophonics 11.: Lucy In The Sky With Diamonds - The Black Crowes 12.: Julia - Chocolate Genius 13.: We Can Work It Out - Heather Nova 14.: Help - Howie Day 15.: Nowhere Man - Paul Westerberg 16.: Revolution - Grandaddy 17.: Let It Be - Nick Cave My personal favorite was 'Two of Us' and 'Blackbird'. I recommend this CD to all beatles fanatic and listen to a different kind of Beatles songs being covered by various artist.
2 responses

• Philippines
20 Mar 13
I love this movie and the soundtrack too. I am relieved that they did not get the actors to sing the song. Aimee Mann's a favorite and Sean Penn's sister in law.

• Philippines
8 Jun 09
I have not seen the movie yet. They say Sean Penn is a talented actor. If I will have the time I might watched it soon,hopefully.