how can i make my belly more flat?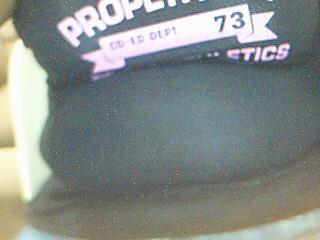 Philippines
May 24, 2009 8:00am CST
i am contented with the way i look and i have to be because it's what God has given me, one thing that i don't like with my body is that my fatbelly. i used to exercise but now that i'm busy in our house, i don't have time to go to the gym and work out. what do you think is the simple solution that can be done at home?
4 responses

• United States
24 May 09
Do crunches each night. Start tonight and do only as many as you can without hurting yourslef. Tomorrow night do that many plus one or two more. Each night do a couple more than the previous night. Before long, you will be up to 100.. soon you'll see a difference.

• China
24 May 09
Hi,my dear friend,I am worrying about the same problem as you. My belly is not as flat as it used to be because of the lack of exercise recently. I think an appropriate exercise and a healthy diet might be helpful. Try to eat more fruits and vegetables instead of meat. Don't eat anything four hours before going to sleep.Good luck!

• Philippines
24 May 09
I think the best way is to do sit-ups and eat a lot of rice and less on viands because it will easily make your tummy full rather than the reverse.. ;) always drink water before eating as it will also make you feel full.. drink warm water because the cold ones are also said to make you fat. :) maintain your exercise because once you stopped it will make you fatter :) these are just some of the advices i've learned from relatives.

• United States
24 May 09
I would suggest eating healthier and jogging daily. In a few weeks you will notice your stomach will go down and get muscles in that area. You will look and feel so much better. Mabey even get a little defintion of a six pack going ;)

• United States
25 May 09
I have always been very unhappy with my potbelly, too.

I tried for a long time to get rid of mine but I think it's impossible. I still exercise and watch what I eat all the time but it doesn't do any good much. I think the older we get the harder it is to get rid of it. I think I inherited my fatbelly. My mother had a fatbelly and so did her mother. Otherwise, I'm fine everywhere else. Kathy.