If you had been born into...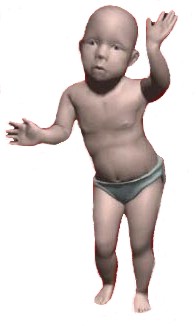 Israel
May 26, 2009 5:55pm CST
Imagine for a moment that you have the ability to change your pitiful meaningless existance into whatever you wish by simply having been born into it. Wealth, power, respect, status, learning, what position in life would you like to have been born into?
1 response

• United States
26 May 09
I like that you assume that everyone has a "pitiful, meaningless existance", and that we would all like to be reborn into the "good life", but im here to tell you that some people are grateful to have been born into a tough life, because it prepares them for the real world better and lets them experience hardships at a young age. I won't bore you with my life story, as it is somewhat cliche, a poor kid overcoming the odds and all that, but I will say that i feel blessed to have lived the life i have, and I do not have wealth or power or status. But i garauntee you that i have respect. And its the respect from the ones i actually care about, so call it what you want, but my life, at least in my mind, is not pitiful or meaningless.