Do One Nice Thing!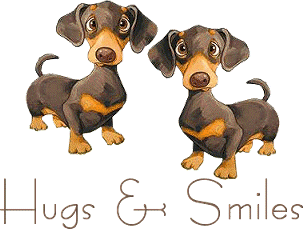 United States
May 30, 2009 6:16pm CST
Did you do one today? ~~~~~~~~~~~~~ Sometimes we're nice.~~~~ ~~~~~~~~~~~~~ Sometimes we're not.~~~~~~~They started this website because we want to do better.At least on Mondays. How about you? Here's one nice thing you can do. Back To School in Iraq and Afghanistan
THE GIFT OF LITERACY: SCHOOL SUPPLIES
Send school supplies, and help US Soldiers give Iraqi and Afghan kids a promising future. Soldiers continue to request school supplies so they can fight illiteracy as well as terrorism. Also, the gifts increase bonds of trust between the local people and our soldiers, enhancing their safety. WHAT TO SEND: Into one plastic zip-lock bag approximately 10x13" (or smaller as long as the notebook fits), please put: * one 8x10" or 9x12" lined spiral notebook * one pen * two pencils * a pencil sharpener * a small toy * a healthy treat, such as a fruit roll or box of raisins (So easy and inexpensive to do...) You can include a thank-you message for soldiers in your box too. WHERE TO SEND YOUR PACKAGE:Iraq:Gustafson, Sean 34th ID DIVENG APO AE 09374 Afghanistan:Bryan Haines PRT Sharona, 1/2/203 ETT (KK) APO AE 09311 SUGGESTED TOYS: Beanie babies, magic slates, coloring books, crayons, markers, watercolor paint sets, small stuffed animals, hot wheels cars, small balls, hair bows for the girls. Please do not send your gifts to Do One Nice Thing to mail. MAILING: It costs the same as mailing inside the U.S. A customs form needs to be completed at the post office. http://www.doonenicething.com/d1nt-ideas.php?cat=72

1 response

• Philippines
30 May 09
Being nice is doing good things for others and it would be nicer if you're doing it not because they are members of the immediate family but because they need your help. It's good to know that there are people despite of their minimal earning they were able to help others in their very own little way. Yes let's do one nice thing, at least one, just come to think if all people will do nice thing with at least one, try to count how many nice thing there are.

• United States
3 Jun 09
It's not hard at all to do one nice thing each day. Some days we do many. Like a ripple on a pond, nice things can spread across the world...