do you yawn when you see people yawning?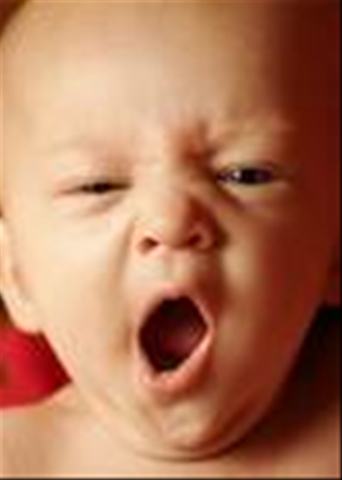 4 responses

• United States
4 Jun 09
This is a pretty good discussion because I know people always say that yawning is contagious and when one person yawns everyone else seems to yawn as well,but I have heard that yawning has nothing to do with being tired,when you yawn it means your brain is not getting enough oxygen,which sounds pretty weird,but I guess when you yawn it helps your brain get more oxygen or something,and I am not sure why it is contagious unless if one person yawns,another will also need more oxygen for their brain so they will yawn as well,and I know that whenever I see someone else yawn I am always yawning,and it often ends up in a yawning train,like the other day me,my fiance,my mother,and my father were coming home from eating,my father yawned,then my fiance yawned,and then I yawned,and then me and my fiance kept yawning,and my mother was like stop yawning,I am not sure why she did not yawn because she was the only one who was not yawning,and she is usually the only one yawning lol,and she is usually the one who has been up the longest,so she has more of a right to yawn then the rest of us do,have a great day,good luck with your life,and all of your mylotting goals,and Happy Posting.

•
4 Jun 09
thank you! yes its interesting. hmm...its logical,our brain needs oxygen and when we yawn it gets enough supply of oxygen.Due to supply of oxygen to our brain we feel relaxed and comfortable. so when we see other person yawn it unconsciously creates urge to yawn, in order to feel the same. lol. your mother might have had yawned all day and might have had enough oxygen in her brain so she might not have felt the urge to yawn... anyway thanks for response happy mylotting!

• United States
4 Jun 09
You are very welcome for the response,and I always enjoy responding to discussions that are really good,and I like sharing my opinions and learning the opinions of other people because that is how you learn new things and new ideas,and I appreciate you taking the time to comment on my response because that shows you actually read my response,have a great day,good luck with your life,and all of your mylotting goals,and Happy Posting.

• India
31 May 09
Now its a surprise. Not only seeing a person nearby yawning causes you to yawn, now its late night already and your talk of yawning led me to yawn and I feel like to sleep now. It seems as if this virus is more powerful than swine flu virus, its getting transmitted even through the monitor...What a deadly virus... I am sleepy now

...Good night...

• United States
31 May 09
yes I do... and I've always wondered why do people do that after another person has yawned. i wonder why that is? hehe it's puzzled me throughout my whole lifetime. :
@
)

•
31 May 09
well i think yawning make us feel comfortable after we do it.so when we look at other i think it creats urge within us to feel that comfort, and so we are yawning simultaneously after other person.. well thank you for posting im loving it too lol!

• India
31 May 09
Don't get puzzled imlovigit, he has already said, that it is the transmitting virus that causes it lol..


• Indonesia
4 Jun 09
This is an interesting topic. Yes, I yawn when people next to me is yawning. I don't know why, but I think this is funny. Maybe is an epidemic...LOL


•
4 Jun 09
haha... yes might just be and epidemic LOL i've tried to explained it in comments above... thanx for response happy y lotting