So, I am a huge fan of tetris the grandmaster.

Canada
June 1, 2009 10:25pm CST
Does anyone else on here play it? I find it to be the most rewarding version of tetris that is out there. There is no way to cheat (I.E using infinite rotation.), and the speed increases in bursts. Does anyone else play tetris the grand master? I can play on shirase mode and last about one minute and twenty seconds on average.I can also play on master mode (much easier) for about 8 minutes. How are you guys at tetris the grandmaster? ( I also understand that many of you think that tetris is easy, but search up tetris the grandmaster 3 on youtube and be amazed at how hard it gets.)
2 responses

• United States
5 Jun 09
I play tetris. I've never heard of the grandmaster addition. But I am very good and I play on xbox live with people all around the world. I am the best out of all my friends but compare to the world I can say I pretty much good enough to hang in there for atleast 2 mins =) of hardcore battling.

• United States
2 Jun 09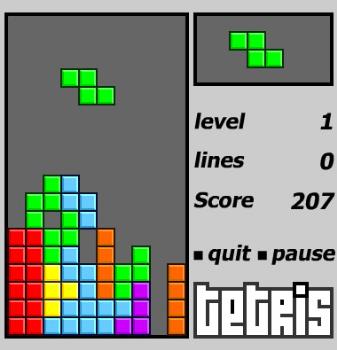 I like tetris that is a really good game of skill. and yes there is no way to cheat. So we don't even have to think about it. Its all about skill.