Just got my baby a carseat this morning!!!!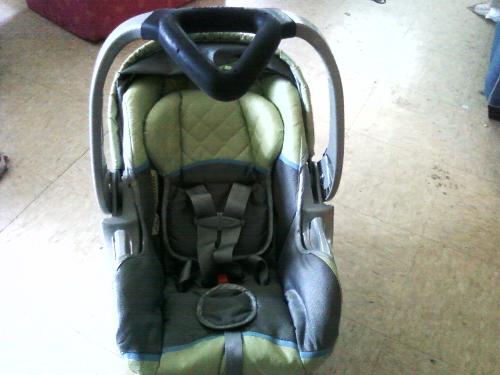 United States
June 3, 2009 2:15pm CST
I went to a website where you can give and/or recieve free items. I got a infant carseat for my unborn daughter. I am so excited because I read the safty ratings and they were awsome. I also checked to make sure it was never recalled or been in an accident. Thankfully it never has been. Have any of you owned one of these kind of carseats? If so what did you think about it?
2 responses

• United States
3 Jun 09
Who is it made by?? I myself got my carrier/carseat a few months back, Im not due until August... I got an Evenflo Aura I think its called... It has GREAT ratings and I love all of its features.. Esp the stay in car base...mine also has the handle shaped like yours- I LOVE IT! ! Good luck

• United States
3 Jun 09
It is a Baby Trend Flow Loc. I am playing around with it as I have never had a nice carseat like this before. I normally just had the 3 point harness and was also hand me downs. I had to get a carseat asap as I'm due in 3 1/2 weeks. I think my friend had that same carseat as well. Good luck on your new little one to come. :)

• United States
4 Jun 09
If your police station has car seat inspections in your town, I would suggest taking it in and just getting it inspected to make sure it is safe and you know how to properly buckle it in. If there are any problems, they will give you a new free car seat.