What do you think about me?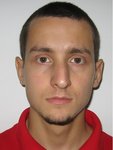 Romania
November 12, 2006 4:24am CST
DO you think i am cute or ugly?
3 responses

• Romania
12 Nov 06
u r normal guy.. don't know about yr character and personality..till now u r ok.. but why is it important for u our opinion about yr person?... don't u think that is important that u like yourself?

• Romania
13 Jan 07
What do you think about you? (it is more important for you than my opinion)

• India
20 Nov 06
now why would u ask someone a question like that specially on a publec forum..i am not saying there is nothing wrong but its doesn't leave a good impression..whatever is the fact one should always have confidence and faith in himself..I can understand that u are seeking opinions but do u expect honest answers..