Do you like ocean or Mountain?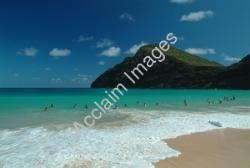 November 12, 2006 4:36am CST
1 response

• India
12 Nov 06
Ocean... ========================================= Marina Beach, at 13 km long, is the second longest beach in the world. It forms the shoreline of Chennai, one of India's four major metropolitan cities and is located on the Eastern coast of the country (called the Coromandel Coast). Unlike the short, rocky formations that make up many of the western Indian beaches like Juhu Beach in Mumbai, the Marina is primarily sandy. Marina is virtually a fair ground with various kinds of entertainment and food stalls lining the beach. Comprising of golden sand, good surf, a shimmering clean blue sea and a walkway along the beach bordered with a green lawn, it entices you to go on a leisurely stroll. Watching the sun set and rise from the beach is a fascinating experience and Marina Beach is one of Chennai's major tourist attractions today. Some of the most beautiful buildings in Chennai such as the University of Madras, Senate-House, Chepauk Palace, Presidency College, P.W.D office and Ice House are also located on the beach drive.