Embarrassing question, if you enter you have to answer ...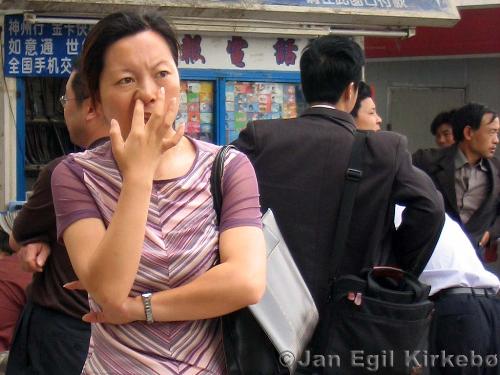 Jordan
June 7, 2009 3:47am CST
Hello all I want to ask you an embarrassing question ... of course you read the title before you enter so please be brave and answer it honestly ... my question is:- Do you put your finger in your nose to clean it??? and if you do ... do you wash your hands after that??? recently I started to stop checking hands with people because I of this very bad disgusting habit that most people do it and don't wash there hands ... I don't do it ... I clean my nose with a tissue ... it's more clean, health and classy way ... be honest now and have the courage to answer ...
6 responses


• Philippines
7 Jun 09
I do it. Yes I do. And I'm 24 years old. LOL. I don't do it in public though, I do it in the confines of my room ( which I share with my sister, who is disgusted with my habit ). LOL. I don't know why I do it, I guess I feel like I clean it more when I use my fingers instead of a tissue.. And I wash my hands after.. =)

• Malaysia
7 Jun 09
Well, We have to cean out noce with our finger if we want it to be clean. we cants clean our nose with a stick. I would do it while taking shower and obviously will have my hands washed.

• Australia
7 Jun 09
i usually blow my nose in the shower, but i would say that i have picked my nose in recent times, can't say it tastes as good as years gone by.

• India
7 Jun 09
hi orabi, i don't really use my hand to clean my nose.i always use a hanky for that and even then i wash my hands after i do so,because i really like to keep my hands clean and free from germs.