MetroPCS Cell Phone Service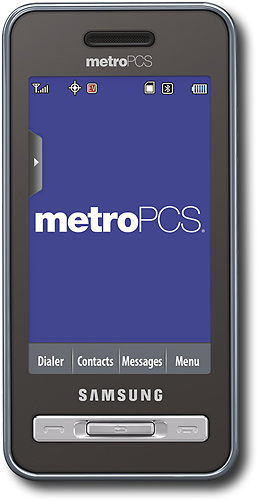 United States
June 12, 2009 12:42pm CST
I have to say that MetroPCS has come a long way. When MetroPCS first come out, I was lucky to get a signal but now that they have started to really work on the network, it is hard for me not to able to not get a signal. MetroPCS now has internet connect and for the most part it is a great service. Sometimes on peek hours it is hard to use some of the service thrue the internet but after hours it is kinda fast. Now that MetroPCS has sign a contract to start to carry the iPhone, not out yet, they will be able to play like the big boys. The only problem that I have found with MetroPCS is the CS. You dial the toll free number and if you say anything you will be trapped in the automated system. The best way to get a live person is to put your phone on mute and let the automated system talk to itself. After about 4 times it will state "I'm Sorry, I am having a hard time understanding you. Let me transfir you to someone that cam help" then you unmute your phone. But, you know that is a small price to pay due to the fact that other cell phone companys start at $99.00 per month for service and on top of that you have to sign a contract for 2 years. Oh and I forgot that the unlimited txt messaging is just that. I can txt message all over the world free. Anyone have any comments about metroPCS?
1 response

• United States
12 Jun 09
I had metro, when i lived in Atlanta and i loved it, the service plans are cheap enough and you don't have to get a credit check in order to sign up with them. I had a 50 dollar plan and was surprised to see all of what you received for it, while most other companies will charge extremely high rates.

• United States
14 Jun 09
Thank you for your posting. I have stock in MetroPCS and I do know that MetroPCS and Apple has signed a contract for MetroPCS to get the iPhone. I can't wait. I hope that it will work as well as it dose with AT&T. I will be first in line to get the iPhone when MetroPCS gets it.