Do you like flying?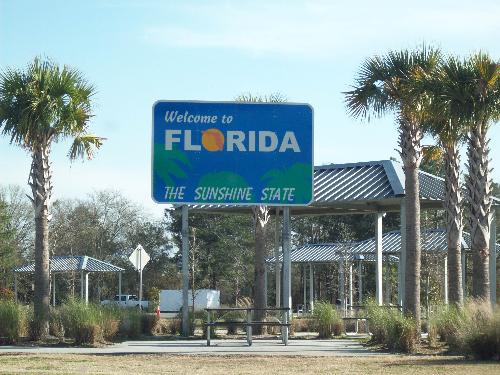 United States
June 13, 2009 11:10pm CST
Hey, Do you like flying when you travel? Or do you just do it because you have to get to your destination without a choice, ? lol ... As for me, I love flying on my vacation especially when I'm flying with my husband and my family. I've flown with my family to the philippines where I'm originally from and that was such a long, very long trip I must say. It took us about 13 hours to fly there without a lay over. With a stop over, it's about 16 hours. I try to sleep most of the time on the plane. I get anxious and bored and when I sleep, time seems to fly, haha. For domestic flights, my hubby and I have only flown once together, which was to florida where he's from. Plane tickets with a stop over are much cheaper so we tend to buy those. Also, it's nice to stop at another place which you haven't seen, so it's great. I can't wait for the day to take my hubby to where I originated from. He's caucasian so he has not yet seen the country. = )
2 responses

• United Kingdom
14 Jun 09
I really love traveling and just consider flying on a plane as a quick way to get to far away destinations. Even flying within Europe is much cheaper that taking my favorite form of transport the train. Since around 2001 security has increased and I don't like not being able to take bottles of water through airport security. I have to pack a transparent bag with tiny bottles inside it. In economy class on planes the seats are narrow and not awfully comfortable. There is not often much leg room. It isn't possible to walk around very much because of the trolley service. The longest flight I would do is around 14 hours. If longer I would plan some enjoyable stopovers for a few days or longer. It was fantastic to stop off in Hong Kong that time I was on my way to Western Australia. I hope that your husband will love it in the Philippines when you take him there. Florida has a hot climate so he should feel happy there. If I go there one day I will plan to do much island hopping and snorkeling.

• United States
14 Jun 09
Hi, So your favorite transportation is the train? Hehehe, I would love to travel on a train. Amtrak is a popular train and I still have not tried it yet. I heard it goes all the way to canada. I've never been to canada and hopefully I'll get to see it one day. You're right that the seats on the plane are awfully uncomfortable. It's hard for me to sleep sitting up. Nothing beats a bed when it comes to sleeping. Thanks for your response! =) I hope that my hubby will too, like PI when I take him there. Island hopping sounds fun! I wish we had done that when we traveled to hawaii, we only stayed in oahu. We snorkeled there and we had a blast!

• China
14 Jun 09
Your travell must be happy.