Do you like to go hiking or biking?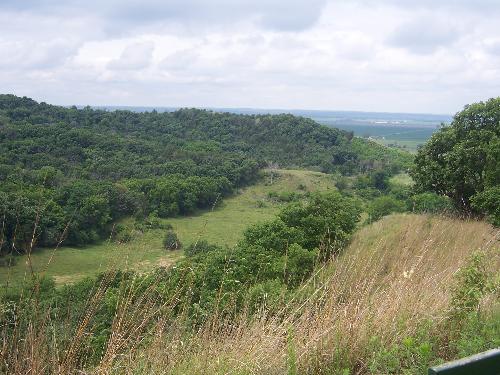 United States
June 13, 2009 11:37pm CST
Hiking is something I have discovered that I really like! A surprise to me! Hubby and I started doing some regular biking last summer and continued well into fall. This year I have done a bit of hiking on the same trail we use for biking. I love to wear my pedometer and I average 3 1/2 miles when I hike. When we go biking, from our house out to a certain bridge and then back is almost an exact 5 mile round trip. Last summer I bought an odometer thingy for my bike. Today daughter and I drove to a nearby State Park and did some hiking on the trails. There are numerous trails at this park, we did 2 of them. Hoping to go back real soon to do more. I got some amazing pictures!
5 responses

• United States
14 Jun 09
where we live...theres nothing else to do! lol all we do is hike. hike swim and hang out outdoors...that is...when its not snowing.

• United States
14 Jun 09
And where do you live? I am in Iowa. I am just so surprised to discover that I LIKE hiking? Imagine that! LOL! My B-Day is tomorrow, daughter asked me what I wanted, I told her a Walking Stick. Not much shopping available in this town, but a nearby city (1 hour away) has some cool funky shops. We might run up there on Wednesday and see what we can find.

• United States
14 Jun 09
i live in a small town in colorado. its nice...hiking...its nice to get away and think or just enjoy the scenery. im glad you found something you like.


• United States
14 Jun 09
MyzDy19, Thanks for stopping by to leave a comment. In these trying times, it IS best to go with family/friends/classmates. You can NEVER be to safe. I would not go by myself either,for one thing it would be boring. Daughter and I had some fun, kooky off the wall convos yesterday.

• United States
14 Jun 09
i perfer biking its less work.lol

• United States
14 Jun 09
Biking goes faster..LOL Eats up those miles. I got some amazing pictures yesterday while hiking. Did some cool, short videos of the location too. I never take my camera when we go biking.I am so wanting to lose 15 lbs this summer, hopefully, now that I found 2 activities I like, that will happen.

• Denmark
16 Jun 09
Some years ago I was working as a kind of nurse, I was visiting patients in their homes and I was biking many miles every day. I don't mind biking when I work, but in my spare time I prefer hiking. I hardly ever bike anymore, but my hushand likes hiking, too, so we can go hiking together and that is great. I was ill last year and since then I have had less energy than before, but once I get back to normal I plan on going hiking again. There are many small islands here in Denmark and many of them are perfect for hiking.

• United Kingdom
15 Jun 09
I used to do many journeys on my push bike. It has 21 gears and was great at getting up steep hills. I miss going for rides on it. It lives in my shed. I have an toddler son and an currently 38 weeks pregnant. I have two dogs and take them out along the path behind my home. They love to go across the fields and to the sandy beach. I have done some superb long distance walks in the past. My son is disabled and doesn't fit in my carrier. Luckily he has a wonderful new buggy that goes over grass and sand easily.