Online Job Hunt...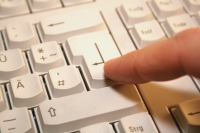 Philippines
June 15, 2009 9:28am CST
I'm new in this community in the world of online job, i am very interested to earn and discover new things in the web, i never knew my graduated course will be in demand in this kind of job, so bad not everything is stored in my head, whatever is left is not essential for the jobs available, everything was drained because of the different environment of my current job from my graduated course. I graduAted IT, I just wished i am not sleeping when the lessons were discussed before now i regret a lot. I've been members of some online portals but couldn't start job because of my in capabilities to do so, sometimes lazy.Then i found myself enjoying myLot, first for being the recycle bin of my thoughts, (the term) I'm exaggerating. I am calling for help on how to start with good online jobs.I am very wiling to learn, I just need someone to teach me the do's and don'ts I had researched also few site you might be interested with.Good luck!!!http://www.getafreelancer.com/users/1053793.html www.getacoder.com Just follow links thanks....
2 responses

• United States
15 Jun 09
I've been hunting for a job myself but it seems impossible to find one! I hate it!

• Philippines
16 Jun 09
I think we should have more patience, i know and i can feel these online job-ers had that much of patience..thats why they succeeded...

• Philippines
17 Jun 09
Hello Mattot, I have plenty of online sites that guarantees to pay you for your hard work. I still have to put them all down into my blog. But for now, I may recommend to look at oDesk because I know someone from Talkph who earned more than $2,000 from it. Goodluck on your online job hunting! :)