I'm finally getting a PSP this October...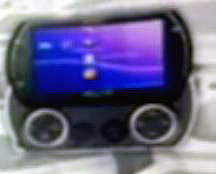 Philippines
June 20, 2009 1:34pm CST
I didn'e get me a PSP because I thought it was a silly idea. I mean, anything that couldn't beat my laptop for features, I wouldn't go for. I look at the PSP and I see a dinosaur sized game n watch console. It didn't tickle my fancy. But now...come October, I'mma gonna git me one na those PSP Go. It still can't beat my laptop but it's a better improvement on the PSP. A sliding screen to reveal the game pads, cool idea to me. What do you think about the PSP Go? Will it go far, or hit a brick wall before getting big?
2 responses

• Philippines
10 Sep 09
That is great to hear! I was same as you too since I usually buy things or gadgets because of their purpose. Hence, I contemplated for a while before finally deciding to buy my PSP. BUt I have been happy since because I can do so many things with my PSP, plus it doesn't hurt that it is portable. Hope you enjoy your PSP as much as I did!


• Philippines
15 Sep 09
Yeah. Thanks for that nice response. I think the new PSP will do great in the market. Sony just have to level it's price with what's already competing in the market. Plus I think they will release better games for the PSP GO.


• Indonesia
22 Jun 09
Yea... Why would you get a PSP anyway while you already had a great laptop Red?.. Don't waste your money man. But anyway... If that PSP can beat your laptop features, well i guest it's worthy to get it... It's your decisions Red...