If you could have any job in the world what would it be

United States
June 20, 2009 6:42pm CST
My job would be working with animals as I love dogs and etc I would be a vet or something like a zoo keeper we all have dreams on what jobs we would love to be doing so lets share them with others so what kind of job would you like if you could pick any thing ?????????????????????
2 responses

• United States
21 Jun 09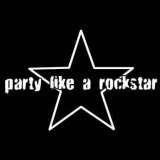 If I could pick anything at all? This will probably sound silly, but I would love to be a rock star! Not only would the money be wonderful, but getting to travel the world and meet all the weird and interesting people would be a blast. Also, I would love to be musically talented... but that is seriously only a dream.

• India
21 Jun 09
I would love to have a job in which I just have to follow my holiday routine that is wake up at 11 and watch movies with friends.But surely be getting big bucks out of it.