Will you accept WINDOWS VISTA???????????


India
November 12, 2006 11:54am CST
Will the new operating system from the world pioneers Microsoft be that much successful as that of its predecessor XP.....Will you prefer windows XP or VISTA?????
5 responses

• Canada
12 Nov 06
At the moment, I plan to stay with XP. I'll probably end up upgrading to Vista at some point but there's no need to be an early adopter.

• United States
12 Nov 06
I am staying with XP. I am not going ot upgrade. Seems like a waste of money for me. I also am not upgrading to Office 2007. I have seen the new interface and don't like it.


• India
12 Nov 06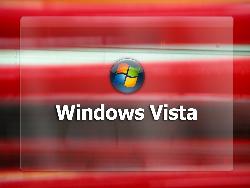 yes, i will...actually i have already installed Windows Vista on my computer.....i like it very much...it need high configuration system though