website mylot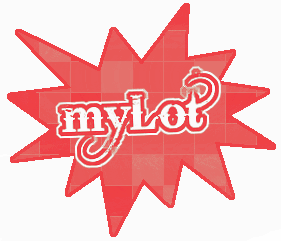 June 25, 2009 1:19pm CST
I have small doubt in this website mylot. Its regarding the payment style. Can anyone just let me know the paid amount to post a discussion and for responding to any discussion. I have been using mylot for more than six months. I feel that i am not being paid properly or may it be that i am not aware of mylot rules. Please someone in mylot let know about the payment style in mylot.
10 responses

• Canada
25 Jun 09
I have only been here a while but I have found out that it differs. Usually if you participate more you will earn more. The thing is not to concentrate on the money. Just have fun! This is a great place to learn more and find friends and talk. The plus side is that you can earn some cash while doing it! That makes it probably one of the finest forums on all the internet! Try for the quality of your posting and not the quantity. That may help.

• Philippines
26 Jun 09
Yes this is true, at first everytime I post I always think about the earning I will get from it so I get bored easily when I saw my account but right now that I am back in mylot, all I want to do is have fun and just learn from other posters also, If I reach my payout then good thing for me


• India
26 Jun 09
Mylot is a better place for fun rather than earning money. I agree with that guys that all people thought of money-making without doing hardwork. Mylot is different giving money for happiness(quality) of our post content. Happy mylotting..

• United States
25 Jun 09
Haha, you've been here six months with 108 posts? I have been here three days with 60 posts. You have to try harder, you are getting paid for what you do and you should answer about 30 discussions a day and create 2 discussions a day. You aren't getting scammed, your just being too lazy and think the money will come pouring in. You have to work for it.

• India
25 Jun 09
my friend i am here for quite some time and still i can say one ting that the payment style is cleat but how much you earn is not very clear and to a certain extent it is better not to be so transparent or else they may face a severe sapmming on their website. they give you good money for the discussions that you pst and you get more if you get more response to you discussions and you can respond also to get more points.

• Singapore
7 Jul 09
If I'm right, you need to participate more. The earnings don't come if someone comments on your discussion. You have to reply back, and there should really be a discussion going on. Don't give up, yeah..a lot of us here whom have been slightly longer started out low too. Slowly as you gain more enjoyment you will appreciate how the site works. Hope this helps..

• Philippines
26 Jun 09
This site is the last of the site you have to doubt. If you said that you have been here for six month, then basically you don't read the FAQ or guidelines here on how to earn. Aside from the fact that the number of post you have means you are very frequent of visiting Mylot so I better tell you to erase your doubt about this site. I have been a member of Mylot second week of February this year. From that I have been paid three times already. If you want my proof of payment, i can send it to you if you pm me, but if your okey with what I just said, then no problem at all. The payment scheme is easy to understand. They pay through Paypal and you don't have to request the Admin for a payout since they have an automatic payment system here which if you have reached the minimum payout of $10, then by 15th of July you will get your money on your paypal account.

• Philippines
26 Jun 09

Wow! i have stayed almost the same as you are and yet you don't know the rules??? you know you can always check mylot faq next to earnings category. better yet check earnings site. well, if you're asking about the earnings algorithms, it won't work because were not allowed to. you get paid simply for making discussions and responding discussions of others




• Philippines
26 Jun 09
It really depends on the quality of your participation...actually, no one really knows how we are rated or how much we earn per discussion or response. but i think, on average, we earn like a cent or two per post. but we earn more if we upload photos on our post and if we comment on responses on our topics.

• United States
25 Jun 09
Hi!Nobody knows it for sure.but i guess it is one cent for every post u respond and one cent for each u start.i am guessing this from my income experience.try doing tasks jaisundar.that way u will earn more and quickly.they take one hour to complete but if accepted u will get $2 for each task.hope this helps.see my profile and join some other programs too.

• Eugene, Oregon
25 Jun 09
In order to make money in here, you need to be active and participate. You need to do quality posts whether you are staring discussions, posting comments to your responses, or just posting responses to other discussion. Mylot pays for quality and not quantity. If you aren't active, you won't get paid. You need to work at it, as this isn't a get rich site, and money doesn't come easily. You have to be willing to put your time and effort into it. Don't get discouraged, just work a little more and you will get there. Anything you do in life takes effort and money won't be handed to you either. I don't do tasks nor do I have referrals, and I will be getting paid in July. I finally accomplished what I have set out to do. If I can do it anyone can. Well, good luck to you and happy mylotting.