Tell me more about Best Responses on myLot

United States
November 12, 2006 1:43pm CST
I find this an interesting phenomenon. When do you pick a best response? Can you repick if you find a better one later? I haven't picked any yet, but I am grateful to have gotten a few. What does it mean? I know it means the starter liked your response. Does it increase your earnings? (I would imagine.) Basically, it just made me feel really happy! You? Tell me your story!
8 responses

• India
19 Nov 06
Yeah.....go on terry and pick one best response for me....lolz....but i never thought of this best response thing...i knew it was theer ....but, till now, i haven't selevted anyone for best response....do we get more points if we are selcted for best response.....maybe...right? even i am not clear about this and i also feel once you select best response, you maynot be able to edit it....by the way, how do we come to know if out answer was selected for best responce dea..........waiting for your comment....come on now....


• United States
19 Nov 06
Oh yes, I'm pretty sure you cannot edit it once you have selected.

• United States
20 Nov 06
ROFLMAO! I was teasing you on $100 because I knew it would make you crazy. Only twice have I made more than $1 and I had to work really hard for that. I guess your people out there are not selecting best responses. Hrmph.

• India
24 Nov 06
He Terry...i satrted best responses..just check your best resonses on the top....i really wonder whether this best response will add up to our score or not.....!


• United States
13 Nov 06
I wait a few days and then try to remember to choose one... if I understand correctly, getting a "best response" gives the commenter some kind of credit -- not sure if it is points or money, though. Once you've selected a best response, you can't change it. In the beginning, I tried to wait longer to allow time for more responses, but that got to be hard to keep track of.

• United States
13 Nov 06
Yes, I find it all a lot to keep track of. I have definitely spent too much time here today! Too addicting. Thanks for your replies!!! :D

• Portugal
20 Nov 06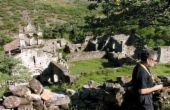 I make it a point to choose a "best response" for each discussion I create. I read every one of them, which is why my earnings don't go up to rapidly. It's the first thing I do when I open um myLot. However, I do wait until I have a few answers....I do not pick them randomly. I make sure that the answer ADDS to the discussion, agreeing with me or not makes no difference. I do wait at least two days before making my choice. As for rating.....I do not rate any discussion with single word answers although I do respond with a thank you our of courtesy. So if you want a rating for me give me at least a couple of sentences and you will get a plus rating.....I do not give minus ratings unless I find it totally unsuitable. And I do not look for discussions like......Pepsi or Coke?

• United States
21 Nov 06
All very good points. Thank you. Funny on the Pepsi or Coke questions. In general, I avoid those, too, because they just aren't that interesting to me. Every now and then something like that will spark my interest. I think that's part of the fun of myLot. You can do it very intuitively or very rationally depending on what you want to do.

• Romania
20 Nov 06
I pick a best response when i like what the user wrote and when what he did write was the answear to my question. To make sure that I have picked the best response that could be given to me, I ussualy delay ratings until I am very sure that I had enough responses and that no one will bother to give more. Concerning the money you get for giving a best response, I think that it makes your post considerably more valuable as the site would think that your answer was considerably better (and most of the time longer :P) than the others. There are times though, when I don't choose a best answer because in some extent, my question was not answered. I too feel happy when a best answer is awarded to me, it just make s me feel special, and I guess everyone else has this feeling too :)

• United States
21 Nov 06
What you say makes a lot of sense. Hmm...didn't know that the BR helps with the money aspect. I just thought it was nice. Yep, I think everyone likes that special feeling.. :)

• Portugal
20 Nov 06
I try to wait a few days until i give one... But i do it every topics... If later on i saw one better well that´s to bad... I´ve got a bunch of them cause i really try to respond the best i can... I saw many people respondind things like "don no" or "dono" and i wondering if that´s a real language in first place

• United States
21 Nov 06
Yeah, it's hard to wait until you feel the topic is over with, because you never know when a question resurrects. I see some show up that are 4 weeks old. You just can't wait that long or you'll forget fer sure. As far as do no or don no. I sometimes I say I dunno, for don't know. It's slang, but I have not seen it the way you describe. :)

• Australia
19 Nov 06
You can't change your mind so I usually wait a few days before picking one, unless I'm asking for a specific answer, then I would give it to the first correct one.

• United States
19 Nov 06
That seems a sensible way to go about things. Thanks for responding!

• United States
19 Nov 06
it is not possible to repick a best response.but it is good to wait for 3-5 days of the start of the discussion and then give the best response.But dont ever forget to give it as it is a way of appreciationg your friend's effort.

• United States
19 Nov 06
Good pts. Are you telling me I should give it to Alienstar because he gives a lot of good effort? You are probably speaking more in general terms, I imagine. Just thought it was funny coming after he asked for it. :D