Mom or Dad?

Philippines
June 26, 2009 11:08am CST
To whom are you much closer? To your dad or your mom? Me? My mom of course! Since I don't have a dad around me. In short, my mom is a single parent. Just out of curiosity why i asked this.
6 responses

• Philippines
26 Jun 09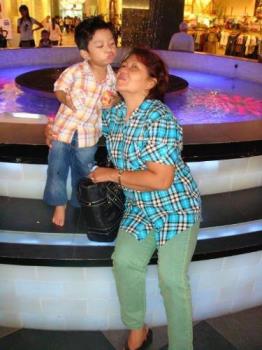 MY MOM! All my siblings and I much are closer to my MOM because my dad was not there when we were growing up.He had to go abroad because of his job.

• Brazil
26 Jun 09
hmm.... I'm closer to my dad. My mom fight with me every day, even when I'm not doing anything wrong, and it's annoying!

• Philippines
26 Jun 09
I think I am closer to my mom though I can't tell her my secrets.. dad's been working abroad for so many years and i didn't grew up with him even my older and younger siblings.. my mom left her job when she got pregnant with my little sister.. she decided to become full time mom and housewife.. you know, i love my mom soo much though we don't agree on some things at times..

• India
26 Jun 09
My parent always do things for me as +ve and -ve. If mom supports me, then dad will oppose against me. If dad supports me, mom will oppose me. So, they are the same for me. Everyone mom will be closer usually, but not sometimes. For me, I can say in percentage, Mom- 49% Dad- 51%

• Malaysia
26 Jun 09
Actually, i am close to both my parents. But, since my father always went travelling due to his nature of work, then i am more close to my mother. I can easily share all my personal problems with my mother. And my mother was also very understanding and caring person....

• China
26 Jun 09
Em...mom,I think. If I get some problems,the first person I turn to is my mother.I trust her and I need her to give me advices.Maybe I am a girl so I like to be close to my mom.