How do you cope up with Depression????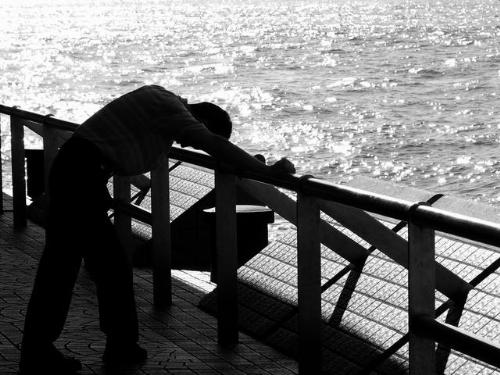 India
June 29, 2009 9:06am CST
Well if scientist are to be believed then it is said that depression can bring in the worst phase in ones life, it acts like a mental block and reduces your reasoning and thinking ability and you tend to do things which you are not supposed to take up or do....... It makes you feel negative and you always keep getting negative thoughts and you don't feel like doing anything..... I have been through depression and it made me take up some addictions, but somehow my family got me into prayers and now i am back into my normal life, most of the depression in youth occurs because of failed relationships..... Have you ever been through it???? How did you cope up with it???? what did you do to get out of it, how difficult was it to come out????
9 responses

• United States
29 Jun 09
Oh don't get me started with depression. I've been depressed before and it's no fun. Your right it does make you do or even say things you shouldn't or don't mean. It really changes who you are, and you don't really even know who you are. It's a hard thing to go through but once your through it it's an enlightening experience. I've been depressed because of friends, and also because of work. I really like to be free and do things that I want to do. I hope to get into medical transcription where I can work from home and have fun at it, somewhere that I have all the benefits of working outside the home too. Of course, I've got to go to school for that. Sorry for getting off topic. I've been through depression and it's a nasty feeling, but once your out of it a sense of well, peace comes over you and your all happy, etc.

• United States
29 Jun 09
Hello Cowgirl. I am currently attending Kaplan University online classes. I am working on my AAS degree for Medical Transcription. This is a fully accredited school. I am really enjoying the school experience. It helps me with my severe depression since I know I am working towards being a more knowledgeable, skilled person. My only regret is that I did not do this sooner. I checked out 168 online schools before choosing Kaplan. It is the only online accredited school that offers an Associate of Applied Science degree program for Medical Transcription. There are a lot of schools that will teach you Medical Transcription but they only offer a diploma or a certificate. That is not enough to get you to being a Registered MT or a Certified MT. Set your goals. Education, Training, Degree, Registered and then Certified. This will lead you to a secure employment opportunity and a sense of accomplishment. Good Luck and hope to see you at school soon.

• United States
29 Jun 09
I think the school that I plan to go to only offers diploma's for the classes. I don't have the money to further my education other then that though, so while Kaplan sounds tempting I'm not sure that I'll be doing that anytime soon. I'm so glad you found something to distract yourself. I know that schooling can really be a distraction.

• India
29 Jun 09
Hey that's absolutely fine dear, as long as you feel good about it........I had been into depression for about 5-6 months and it was really a bad phase in my life, i still have not completely got over it, but trust me mylot has brought joy into my heart and offcourse by the grace of god i have learnt to live life as he wants me to.......may god bless you with all that you want.......


• Philippines
29 Jun 09
Actually I don't know if I already experience depression... But I felt sadness, emotionally sad. Everytime I feel sad, I used to listen to the music, any song makes me feel alright, it really calms my weary sad heart. Good day mylotters!

• India
29 Jun 09
yes you are so very right, soft music can really make you feel better and come out of any problems !!!!

• United States
29 Jun 09
I suffer with ongoing severe depression. I have good days and bad days. On my bad days, it is very hard to function at my best. I don't really have negative thoughts. I just feel sad, down, hopeless, etc. My moods swing. There are three main types of depression. I take medicine to help me. I talk with my counselor. Depression does not "make" you do anything like taking up addictions. You either have an addictive nature or you don't. You don't "cope" with depression. You get help and treatment for depression. Addictions are a whole different ballgame. Addictions are usually triggered by an event or an environment. There are plenty of organizations or groups that help with addictions. Do some more study in to the subject so that you can fully understand what a depressed person is going through. It is an internal battle. The signs and symptoms of depression and addiction can be similar but they are also different diseases.

• United States
29 Jun 09
By the way, a true depression.........you don't come out of it. You get help and treatment. Depression will always be a part of you. You learn how to deal with it and how to lessen the effects of it.

• India
29 Jun 09
Thanks a lot dear, I never knew certain things that you have mentioned here, it looks much more bad and detailed than I actually thought......pardon me for my ignorance or rather lack of knowledge.....I will certainly try and learn more about it, i remember one of my distant relative asked me to come to a doctor to get some medical help as she knew what i was going through.......but then i just happen to attend few prayer meetings and prayed to god frequently and it did help......I am a better person now !!!!


• Anantapur, India
29 Jun 09
john4christ, i am confident and i may not fall in depression for the last 20 years, i left the all to the god and assume that he will solve every problem of ours,

• India
29 Jun 09
the best way is to listen to cope up with depression is listen to music and clear all your doubts.sit in silence and see inside yourself and try to findout the solution.

• United States
30 Jun 09
Yes, I've been depressed a lot in my life. I think we all tend to get depressed occasionally. Some people go a little overboard with it, though. I tend to dwell on my problems a lot. I know it doesn't do any good but sometimes you can't help it. One thing I tend to worry about all the time is money. I'm living on such a low income. I think the best thing to do is pray. Like you said, your family got you into prayers. I also think reading your bible helps and attending worship services also helps. Talking about whatever it is that's depressing you seems to help, too. It depends on who you talk to, too. Some people don't like to hear about other people's problems. Then, there are others who are good listeners and they enjoy helping other people with their problems. One of my older sisters likes to help people this way. It also helps to think positive. Kathy.

• Malaysia
30 Jun 09
Hey I can relate, even I used to dwell on my problems a lot. It was like something you did without being able to get out of, and that feeling just wouldn't leave me alone. Even at times I tried to tell it out to people, I know how people were trying to be supportive and telling me like how I should not be thinking too much but just think positive sometimes. Even so, at that time I really didn't like, even annoyed, of being told to "think positive" even though I know I should be, and these people were only trying to help me. These days I am free of that feeling. Rather than telling them to think positive (now I know some of my friends who are going through depression), I try to be around them and help them make better of their days. Just being around a person in need, really helps a lot sometimes.

• India
30 Jun 09
Hi Kathy, well I know how it feels, well today the economic crunch is taking a toll on many people and that has lead to many devastated families and life......many youths specially get depressed because of failed relationship........i have gone through it and it really hurts, but then I have learnt to cope with it now and thanks to god who does all these wonderful things for me......

• India
30 Jun 09
It is not always easy to cope. By nature I am introvert. so its very difficult to share the problem. currently i am very much into it. I am finding it tough to do so.

• India
30 Jun 09
well i was under depression post delivery of my first baby. I used to talk a lot on the matter to my parents - that reduced a great lot of stress from my mind. Later i joined a yoga class that actually helped me reduce the burden of my overweight and also the burden of stress off my shoulder with some vigorous workouts :)

• Philippines
30 Jun 09
I just pray, talk with friends or family, eat my favorite food, sleep, fantasize, watch movies, play computer games, walk, and many more. I just want to do thinks that will make me forget the sadness. i don't like to be depress. It doesn't help me in my life.