My Friend Need Some Help!!!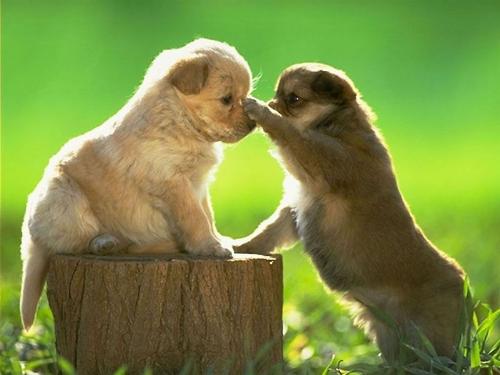 China
July 3, 2009 7:05am CST
Today, one of my best friends told me that after thinking for a whole day, just sitting on the chair and doing nothing, he still don`t know which way should he to choose in the coming future. He is currently a postgraduate student in a ordinary university majoring in crop science. And he totally don`t like doing some research everyday again and again in the lab. However, because some rules made by his advisor, he has no time to get a part-time job and earn some expreiences to enrich his resume when he graduates from university. There is only one year left for him, he start to worry about the future, what he can do? His major cannot enable him to find a decent job, and he doesn`t like it at all. I don`t know why he choose the major as his master degree. Now I can see that he is at a loss in the reality world and try to clear his mind to re-position himself. However, he still don`t know what to do and I can`t find a better way to persuade him.
4 responses

• Philippines
4 Jul 09
off course she/he is my friend off course i help him the best of my best

• India
3 Jul 09
HI flyisky........There may be many reasons for your friend for choosing post grad. course. one cannot condemn it. But due some unavoidable circumstances he is in a state u mentioned. tell him to do the best in each and every moment. Future is uncertain and this present is inevitable. My suggestion is ask him to be outstanding in his course which makes him a master in an area

• India
3 Jul 09
firstly dont think about future if you are not that confident in present..........you should complete your post graduation first......then look for other things because worrying too much will effect your present which will have bad effect in your future..........so try to be happy........and believe in your god.......rest will be ok....take care

• China
3 Jul 09
Well, everyone is a special individual, so can't say you should do this or that. I only tell you, If I were him, I will give up what always bother me and give me endless pressure. If he does not like the major, he may won't find a job about it, so I think a postgraduate degree is useless for him. If he decides to find a job depend on the major, he may get into a bigger trouble in his life, coz he dosn't like his job at all and he has to live with it everyday! My advice is: If he can't find any sunshine in his major at all, he'd better change one. The earlier the better.