Make $960,799.00 with 777matrix.com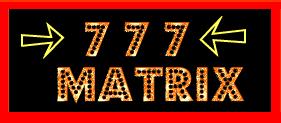 Malaysia
July 3, 2009 12:06pm CST
Member earn $1 for every direct and indirect referral. This means that you do not only gain money for every person you refer, but you also get paid for the referrals refferred by your referrals and then for their referrals and so on, 7 levels deep. You can really make $960,799.00 only by referring 7 people. You can refers as many as you can (no limit for direct referrals) and therefore earn quite a bit more. 777matrix will also be donating a portion of every membership to a charity that members have asked them to sponsor. The sponsorship will last 3 months and they will pick another charity to sponsor after that for another 3 months and so on. watch matrix ads http://www.youtube.com/watch?v=6LHHPYeCKiY Join now : http://www.777matrix.com/?r=juannasue
2 responses

• Philippines
17 Jul 09
Like what mike said, you just violated a rule. spamming never ends..when are you people ever gonna learn. and 960,799 with 7 referrals? it's a fantasy that you're trying to accomplish getting us as your referral. you should stick here a little bit longer if you really wanted to earn something.


• Philippines
18 Jul 09
Oh, am sorry to hear that. well, forgive me if i had offended you in some way. well, we had some encounters of trolls over the past few days so i am just being cautious. my advice for you is to read the mylot faq, so that you won't get into trouble, ok...i swear, mylot is strict, if they find this discussion, they will delete it because of the referral link that you put in there. Here's the link of mylot rules in putting up a discussion. http://www.mylot.com/o/guidelines.aspx hope you take time to read them. and get well. you can't think when your head is spinning like a wheel. have a great day. PS: I got suspended + canceled 3 months ago on my old account for copy paste bad words. good luck.

• Philippines
18 Jul 09
uh..yeah, only admin can delete your post. we don't have that option. so be really careful when you post..


• India
21 Aug 09
matrix schemes only work if you join early and get a lot of referrals. those who join late are sure to be disappointed. most matrix do not work after 3 to 4 levels. your calculations are only theoretical. when it comes to practice, it is an entirely different story.