Difficulties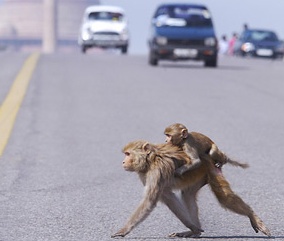 United States
July 6, 2009 12:08pm CST
In Buddhism, huge difficulties are thought to be a compliment. It is said that these woes are a sign that you are an old soul being tested to see if you are ready to rise to the next level toward enlightenment. The Law of Karma also suggests that whatever happens to us in this life is tailored specifically for us as lessons to be learned. And although these life tests may be very difficult at times, I believe the universe knows what it is up to and we never get more than we can handle. Have you ever viewed the problems in your life this way? Is is just a test of character? And if so have you ever asked yourself . what is it that you are being tested for??? Maybe it is Patience, Compassion, Resilience, Forgiveness or maybe just Open Mindedness? If it is so ..what do you think are the strengths you need to develop further?
1 response

• India
7 Jul 09
while it was observed that, when day follows night, when a rubber ball thrown towards a wall will certainly bounce back, difficulties followed by happyness and vice-versa etc. the priciple of certain religions mostly were based on such unchangeble principle. We are un-worthy to comment on such important things, which commands for understanding.Most of the problems of life, were ment for test of individuals temporament, his/her stadyfastness, all other virtues etc., When an individual often tested about the virtues which said to be implimented in his unique life, needs verified with open mind to have clear glance, but it some time a difficult task. In the situations of life, karma of the given individual may be lessend, with such difficult situation, it is opportunity to learn lessions from/in school of the life. So one should have faith in himself, live the consequences to will of the Divine and if possible seek guaidance form the infinate intelligence, for any ways to come out from such difficulties. seek suitable guidance in this regard from any one already on this path. seasons greetings and all the best wishes to you all.

• United States
7 Jul 09
pyarebhai . . who observed the day following night maybe first it was night? I am not sure what you mean when you say
We are un-worthy to comment on such important things, which commands for understanding.
Isnt that what we are here for . .to try to understand. I think in order to understand it is good to talk on a board such as this. Positive energy brought together in an interesting discussion. We all have our way of working through this life we are living . . and tolerance of what others believe and think if a big key. I hope you are enjoying MyLotting . Happy day to you