I Love Dolphins, But Have A Passion For Whales! ~ Whale Wars~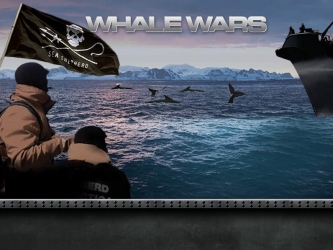 United States
July 6, 2009 11:24pm CST
Hello members,I would just like to say that I love dolphins in fact Flipper was my favorite show. I would cry if he got hurt in any way and my of course my older brothers would tease me too. Heck they still do and I am 44yrs old .lol!I would like to talk about the show Whale wars and how wonderful it is that there are people out there who care for these beautiful graceful creatures . I get so angry and hurt ever time I see what the Japanese whalers are doing. I get an awful chill up my spine when I see a whale get killed by that ugly looking harpoon gun on there ships.They say the are killing whales for science . Then if that is the case why would any scientists need 50 to 60 whales for research? Do u realize that they are killing 50 to 60 whales an hour! These blue whales that they are after is one of the largest longest living animal on this earth. They are becoming extinct too. I would just love to a broad the sea Shepherd on one of there campaign to save the whales. I like the idea of them throwing those stink bombs at the japanese ships . The idea of just following them and trying to shut down the whaling seasons is such a great effort on the Sea Shepherds part. In fact my favorite guy the 1st mate Peter is not coming back on the next campaign, I guess the other mates don't get along with him & his straight forwardness and passion he has for the whales. What do you think about what the Japanese whalers and what they are doing to our whales?
4 responses

• India
9 Jan 10
the difference and whale,dolphin and humanbeing is that first two are fish while last one is selfish..

•
19 Nov 09
good choice but sad to say they are already on the list for endangered species.

• Shingle Springs, California
10 Nov 09
I was at a play at my son's school today. The PE teacher is leaving to work with whale wars until February. Pretty cool. I think the Japanese government needs to ban whale hunting, retrain the whalers and then find them another job.