How many of you think that a person's CHARACTER is INFLUENCED by his friends.?

India
July 12, 2009 2:29am CST
I strongly believe the above statement. I have seen change in the character of many people because of their friends. Both in the right way and the other way. A Person's character can get worse or also the person who has a bad character can feel his mistakes and turn to a good human!! everything is possible because of friends.!!
7 responses

• United States
13 Jul 09
yes, i strongly believe that a persons character can be influenced by his friends.. do u remember or heard the qoute that says.. "show me who your friends and i'll tell you who are". right? right?..lol...

• Philippines
13 Jul 09
Partly, I believed on that, but not totally. I still believe that a person character is influenced with his or her upbringing. What he or she had learned from his childhood, what principles his or her parents instilled, largely influenced his or her character in the long run. Though as part of growing up, our character sometimes influenced by friends, I always make it a point not to follow what they are doing. I want to create my own identity.

• India
12 Jul 09
i agree with the above statement that a persons character is influenced by his friends.because when there is a group of 5-6 friends and the thinking of 5 matches but not the 1 so this guy tends to change his character accordingly. whether it is in a good or bad directions....


• India
12 Jul 09
Yeah, I believe that a person`s character is influenced by his/her friends. It`s human nature to be influenced by the environment he/she lives in. The degree of influence, however depends on the person`s ability to resist external influences. So, i believe we should choose our friends wisely. Happy Mylotting!!

• India
12 Jul 09
yes,i strongly belive the above statement.I have seen my friends to choose or make friend according to his charecter.a person can be change by the influence of his or her friends,they start thinking like them,they not bother to see what is good and which is bad for them.they total become like them and thid id the most worst part of this kind of influences.

• Philippines
12 Jul 09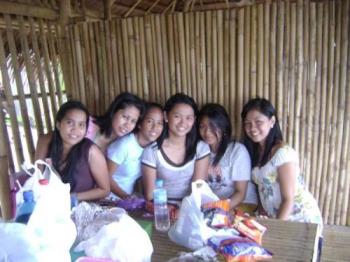 Hi there!Yes, I believe that a person's character can be influenced by our friends. There is a point in our lives usually on our teenager years that we give more value as to what our peers would say or what they would think about us as opposed to how we value the opinion of our parents and other elders. We strive to fit in and we do what we can to feel that we are cool and we belong to our chosen group of person and sometimes, inviting stereotyping in the process. That's not always the case and of course, there will always be some exceptions tot he rules but sadly, those who doesn't go with the flow were labeled kill joy or loser among many others.