2 Legged Dog Wows The Whole World!, He Walks On Hind Legs Like A Human!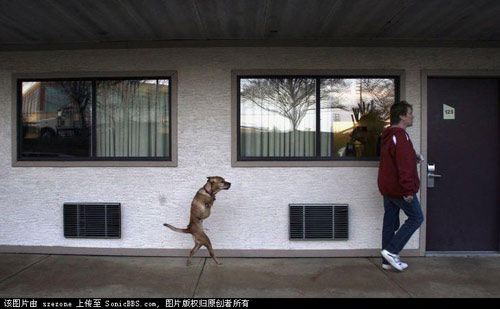 United States
July 14, 2009 12:17am CST
This is the most amazing thing I have ever seen. This just goes to show that FAITH is a wonderful thing in all life!! He was not even suppose to survive, But look at him know!! God has really outdone himself this time!!:)
3 responses

• India
14 Jul 09
Dude... God has nothing to do with it.... Its known as Survival of the fittest and a fight for survival does things to every living creature in this world. I think the credit goes to the dog, which has a strong will to fight against the odds

• United States
15 Jul 09
I first saw this story of Faith the dog when a friend sent me the e-mail on his story! It is amazing! Faith had to learn to work on his hind legs and he did! Faith looks like a human when he walks! Faith is an amazing dog! We need to here more stories and photo's on a" good feel subject" like this one is!

• Italy
14 Jul 09
It's only a survival law!!! Poor dog.. it was obliged to learn to walk with only 2 legs....