I have 1,000 friends! Am I popular yet?

Australia
July 14, 2009 5:42pm CST
Ok now people who build over 1,000 friends or 2,000 friends on facebook. Come off it! The number of friends you have on facebook does not determine your popularity! haha! This is just a discussion to talk about these people! Everyone post your comments about these people, or if you are one of these people put your arguement forward!
2 responses

• United States
15 Jul 09
I agree, anyone that has so many friends on Facebook needs to find a hobby. It is a social networking site in order to keep up with friends and families. And honestly I dont think that there are many people out there that have more friends than the populations of some towns. There is no reason to have that many friends on Facebook.

• Australia
15 Jul 09
yes exactly! Facebook is a social network to keep in contact with your friends, not to add as many people as possible so you have hundreds or thoughts of friends... the only people who could keep up with that many friends on facebook probably don't have any hobbies except facebook. Because trying to keep up with my friends messages at the moment is hard enough.

• Philippines
16 Jul 09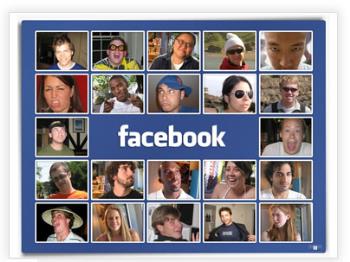 If one has over a thousand friends, he/she should be careful because if facebook notices that a certain user sends a lot of friend requests everyday, he has a high probability of getting banned. Facebook allows only 5000 friends per user and doesn't tolerate abuse. I found this information from a group message from one of my Mafia Wars Groups.. Some people accept a lot of friends to have an edge in games and applications like Mafia Wars or Sorority Life.