mylottersü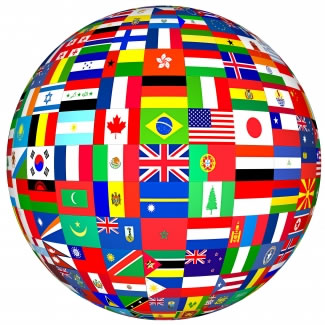 Philippines
July 16, 2009 4:16am CST
hey mylotters. [em] thumbup [em/] good day!Ü I have been here for a week now and i have been encountering friends from different parts of the world. I'm curious what it's like from where you live! could you share some advantage and disadvantage of your country? And how bout adding up some "national" stuff to your responses. That would be great! thanks and hope you enjoyed this discussion.ÜAnd for the Filipinos, you could add something besides the thing i wrote.Ü In the Philippines, WE have so many beautiful places here like BORACAY, PUERTO GALERA, BAGUIO, TAGAYTAY, PALAWAN, BOHOL, etc. So here are the National Symbols: National anthem: "Lupang Hinirang" National Bird:"Maya" or the Philippine Monkey-Eating Eagle (it kinda confuses me) National flower: Sampaguita. National Tree: Narra National Leaf: Fan Palm or "Anahaw" National Fruit: Mango National Animal: Carabao National Fish: Milkfish or "Bangus" National Dance: "Tinikling" National Dish: "Lechon" or Roasted pig and last but not the least our national motto: For the Love of God, People, Nature and Country!Ü Hope too learn from your countries too! ;)
4 responses

• Philippines
18 Jul 09
hi, i am also from the Philippines...i am a neighbor of our National Hero Dr. Jose Rizal...i am from Calamba. but now i am here staying on Cebu...which they say the Queen City of the South and of course using Cebuano as a dialect! here in our country we have so many dialects that are being use depends on our province...but our national language is Filipino... mmmm, i hope you don't mind but i think our national dance now is no longer tinikling but Carinosa instead...if you still remember, it was changed way back... there's so many beautiful places here in our place where every Filipino and even people from other country may enjoy...and of course our people are also friendly and hospitable! have a nice day my friend!


• Philippines
18 Jul 09
Aw yeah! I almost forgot! CARINOSA the dance where the woman will drop her hanky and the man will get it for her. thanks for the info friend.Ü Enjoy there in Cebu.Ü

• Delhi, India
16 Jul 09
Hi dear! I am from India and India is a vast country. Our national symbol is Ashok Chakra and we have our tri-colour. New Delhi is the capital city of India and I stay in the Capital city. There are some 16 recognised languauges in India, which are spoken in different states of India. We have a woman as our President. It is a progressing country and we Indian are very hard working people and we believe in maintaining peace and calm. Ours is a secular country and each religion is respect here and we are the second largest democracy of the world.

• Philippines
17 Jul 09
Thanks dpk!Ü I think India is a nice country. Our President has the same gender.Ü As for our dialect, i've researched that we have 170 languages here but only two are considered to be the major language. The Filipinos are also known to be kind and hospitable to others.Ü

• Delhi, India
17 Jul 09
Hi there!

Indian are also very kind hearted and nice people.


• India
18 Jul 09
hi koala, u have gotten a response from an indian. so i just want to add something. as u have mentioned we have too many beautiful places. i think u know tajmahal. now kaziranga( from my state) is nominated to new 7 wonders of world. we have pride for more than 7 nobel winners and more than four oscar winners. are there any nobel and oscar winner from your country? again i have lots of information for u. wait... next time friend. thanks.

• Philippines
18 Jul 09
the famous taj mahal! i really loved that structure, do you mean that you just live near there? It must have been a very nice site!Ü I think we also have nobel prize winners here, too.Ü


• Philippines
17 Jul 09
We have studied these things way back in elementary.Ü In our civics and culture subject.Ü I took some information in the net too.Ü